Anlan mini eyebrow shaver
The compact, portable trimmer by Anlan allows you to get rid of unwanted hair quickly, conveniently and safely. With its help you can not only style your eyebrows, but also remove unwanted hair from other parts of your body. The 30° tilt adjustment and 2 blades of different widths give you more flexibility while trimming. The device is powered by a AAA battery (not included).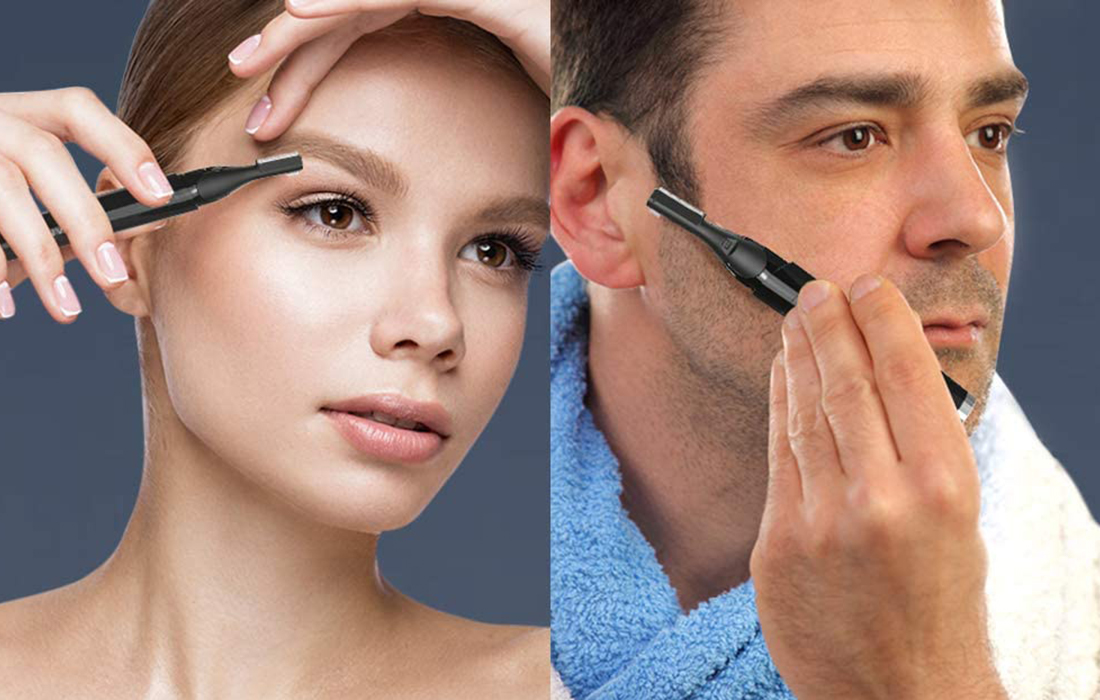 Multiple applications
Mini eyebrow shaver is not only suitable for adjusting eyebrows. You can also use it to remove hair from your arms, legs, underarms and bikini line. Such a small device gives you so many possibilities – which makes it perfect not only for everyday use at home but also for travelling. You can easily fit it in your bag and use it whenever you need to. Unwanted hair will never ruin your trip again!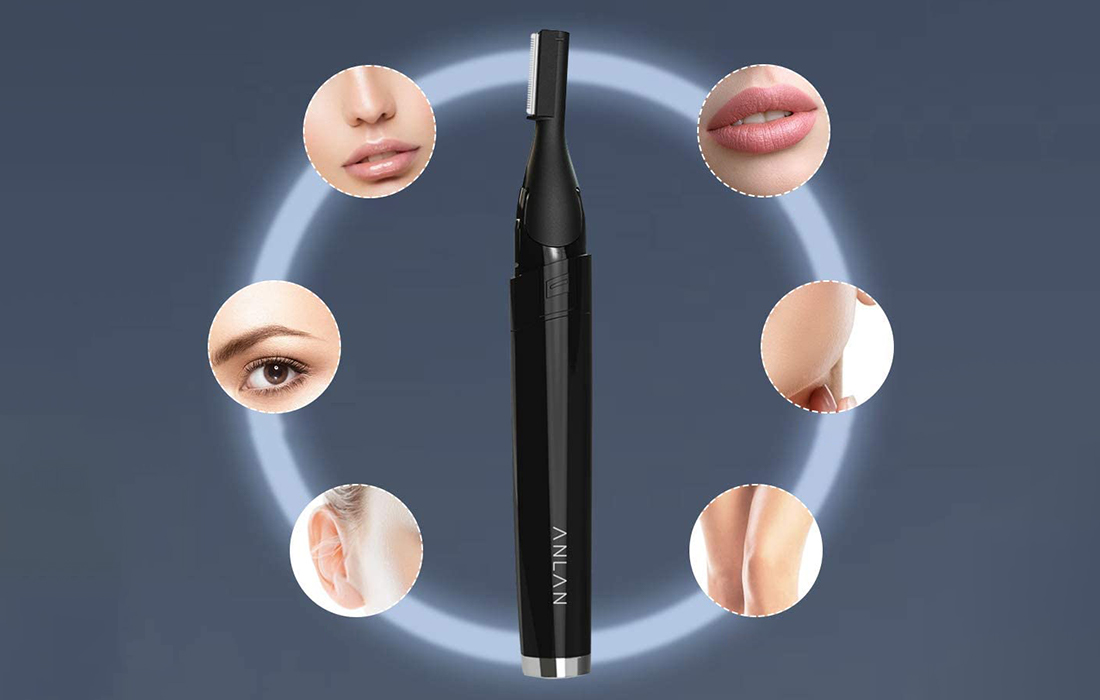 2 blades for special tasks
The trimmer is equipped with 2 blades. The small and narrow one is perfect for trimming eyebrows and areas that require more precision. The wide blade, on the other hand, is perfect for removing hair from larger areas of the body. You can easily adjust the device to your needs and quickly get rid of unwanted hair.
Increased flexibility
To give you even more freedom of action and flexibility, the trimmer tip can be bent up to 30°. This makes operating the device really easy and comfortable. You can easily adjust it to your face and precisely cut every hair.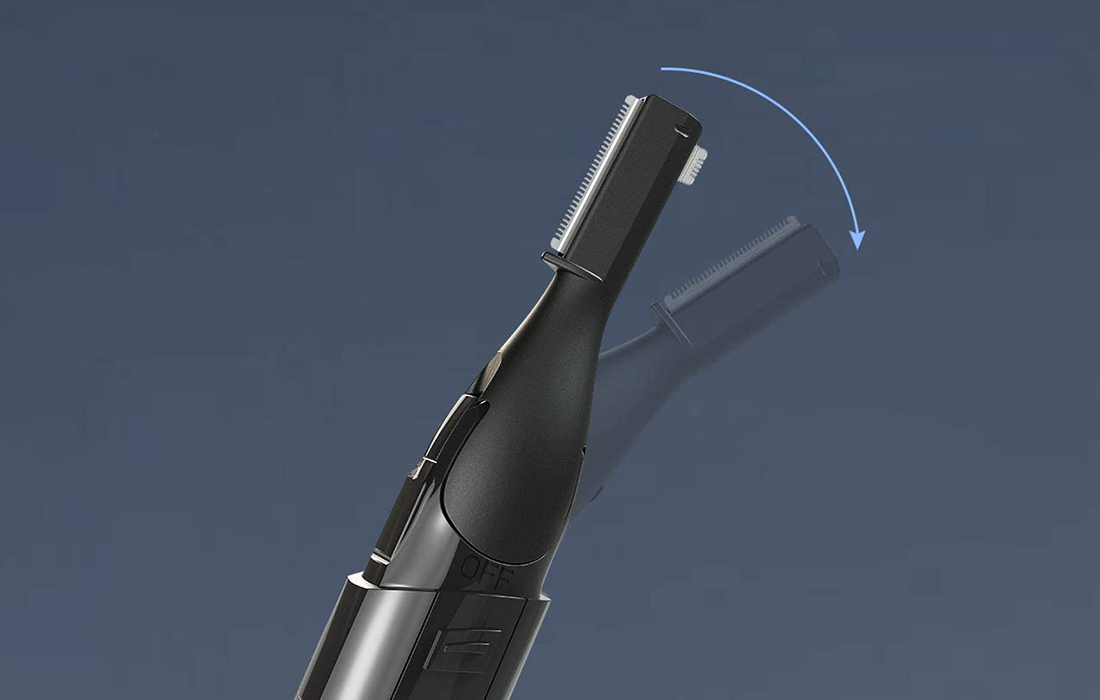 Product safe for skin
The R trimmer blades are completely safe and skin-friendly. They have been designed in such a way that they do not irritate it, while cutting the hairs effectively. What's more, you can easily clean the device, which makes using it always hygienic.