Baseus Desk Lamp
The Baseus lamp features auto-adjustable brightness. The practical design makes the lamp illuminate more space, and the warm color is pleasant to the eye. Thus, by its light you can read books or work comfortably.
Intelligent light distribution
The lamp has intelligent chips that automatically adjust the amount of light needed. If there is not enough light in the room, DGZG-02 will increase the brightness for comfortable working. On the other hand, if you are in a well-lit room, the lamp will decrease the amount of light. In addition, the lamp has a function of remembering the previously set mode.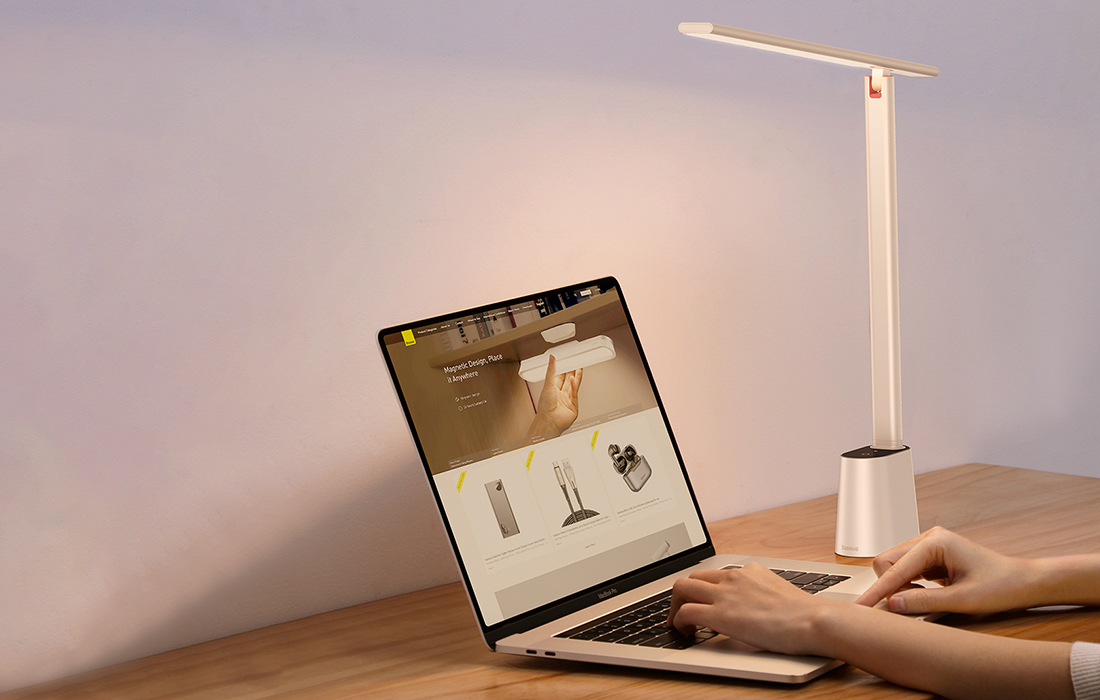 Practical
The lamp distributes light in a rectangular shape, so it will only illuminate your desk. The color of the light resembles daylight and does not cause eye strain so you can comfortably read your favorite book. In addition, DGZG-02 can also accompany you while drawing. The color of the light makes the colors of your drawings more vivid. The lamp also has a 180° rotation function, so you can adjust its angle to your needs.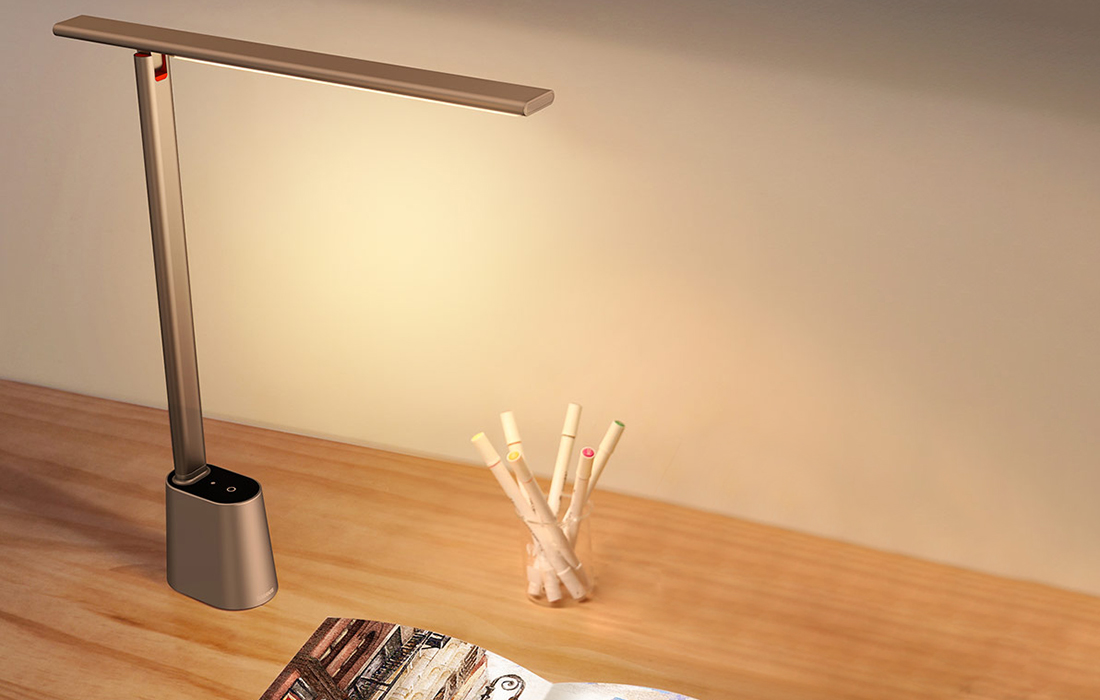 Compact
The lamp base is small so it won't take up much space on your desk, and its minimalist design will make it a unique decoration of a modern interior. You can also place the lamp in your bedroom, office, etc. DGZG-02 has a foldable design so you can easily fit it into a suitcase and take it on a trip. The lamp is wireless so you can use it anywhere you want.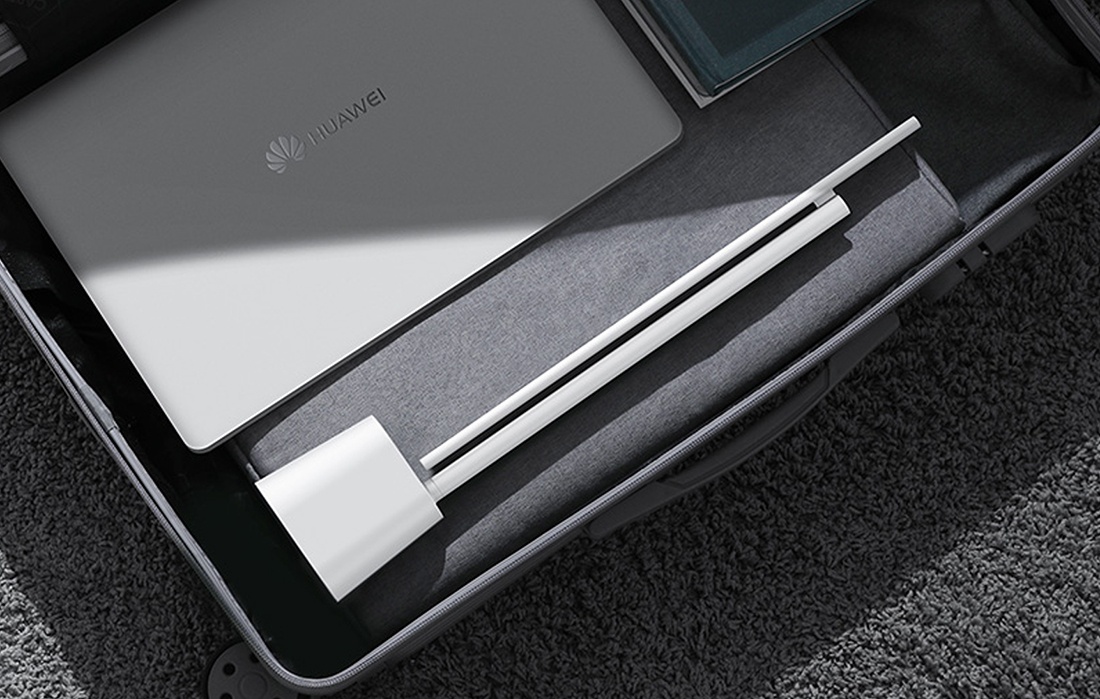 3 color temperatures
The color temperature of the lamp ranges from 3000K to 6000K, so you can adjust its color according to your needs. When you're doing your daily activities, the white light (6000K) will work well. When you want to read a book, the mixed color will be right (4500K). When you work in front of the computer, the most favorable color will be clear warm light (3000K). To adjust the color temperature of the lamp, simply hold down the point on the touch panel of the lamp.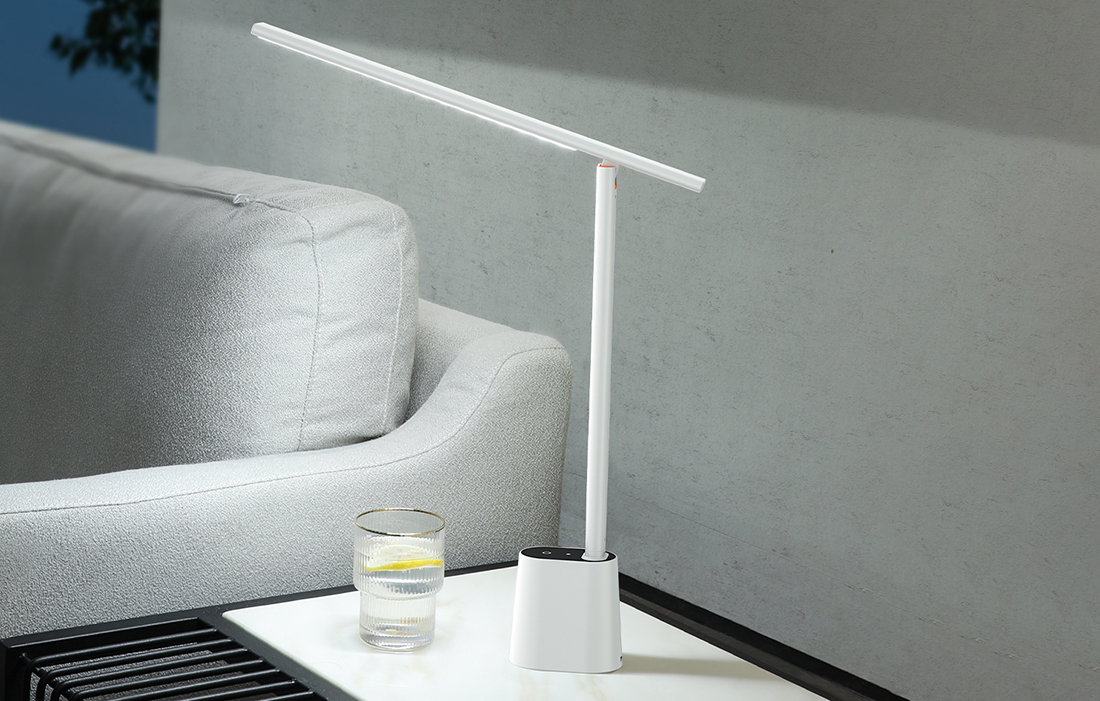 2200mAh battery
The operating time of the device is about 13 hours (low light) or 3 hours (high light). You can renew the power of the device using the USB-C cable included in the package.
Minimalist design
The lamp has 32 LED beads that distribute light evenly. There is a touch panel on the base of the lamp, with which you can control the color temperature of the device. The solid, non-slip base guarantees stability, and the aluminum coating gives the lamp an elegant look. In addition, the lamp is available in white and gray colors so that everyone can choose something for themselves.