Baseus car air humidifier with display CRJSQ02-01
Take care of the right level of humidity in your car! The device effectively humidifies the air and displays the most important information on the display. It works silently, so the noise of its operation will not be a nuisance. Equipped with safety features it is safe to use.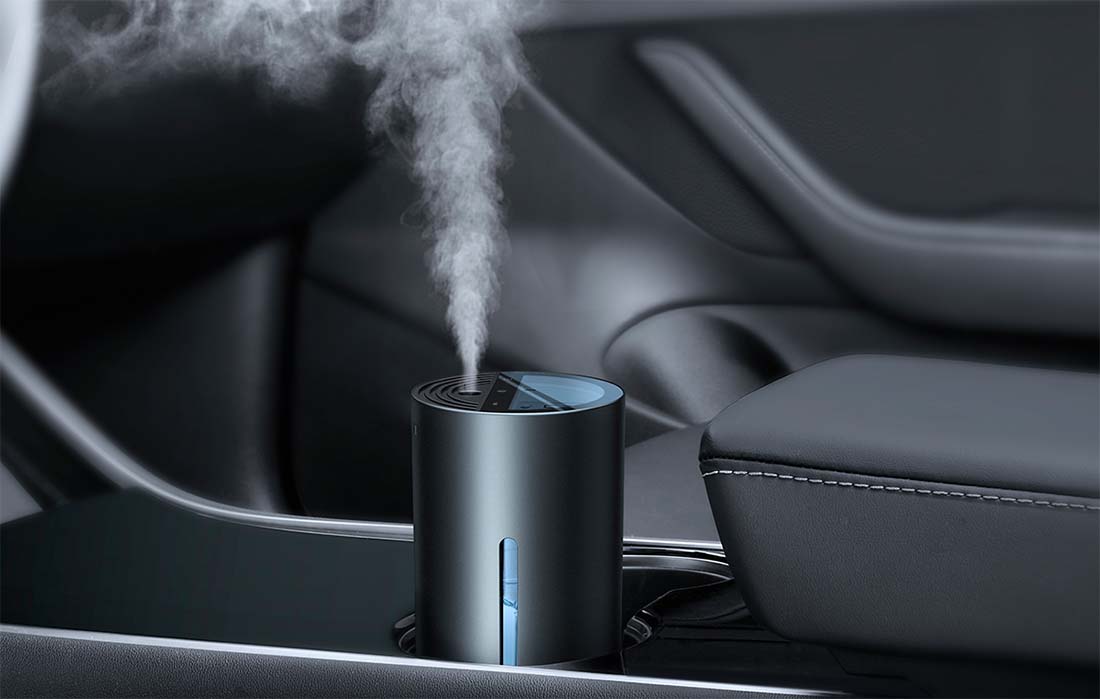 Intelligent LED display
The clear LED screen displays the temperature and humidity level in your car through a precision probe. You can also track the battery charge level. This gives you convenient and easy access to the most important parameters.
Automatic mode
Use the auto mode, which will automatically adjust the air humidification level depending on the conditions in your car. If the air humidity is around 40% or less, the device will start working automatically. When the humidity reaches 70%, the humidifier will stop working.
Humidified air in 20 minutes
Research shows that dry air can lead to short circuits, damage to your car's electronic system or even explosions. To prevent this, keep your car humidified at the right level, which is 25 ml/h. This will moisturize your skin and avoid car damage.
Over-sized tank
The device has been equipped with a 260 ml tank to reduce the frequency of refilling. This allows you to use the humidifier continuously for 10 h or during intermittent use –  for 20 h.
Thoughtful design
The device is designed to be safe to use. The sealed construction prevents water leakage, so you can be sure that the device will not flood the interior of your car, even when driving on a bumpy road. Plus, the humidifier will automatically shut off if the tank runs out of water. The aluminum alloy finish is resistant to wear and scratches.
Wireless and silent
Wireless operation allows you to use the device conveniently. Too short cable will no longer limit you. The humidifier will prove useful not only in the car, but also at work on the desk or in the bedroom on the bedside table. In addition, its quiet operation of 10 dB will not bother you.