The Dreame Cleaning Robot
The L10 Pro is an extremely powerful device that will not only vacuum your floors, but also clean them. The slim shape gives you unlimited opportunities to reach even hard-to-reach places, and the modern obstacle detection technology minimizes the risk of disturbing the device. The robot has a water tank with a capacity of 270ml and its working time reaches 2.5 hours, which gives the possibility of cleaning up to 250m2 surface.
As much as 4000 Pa!
What sets the L10 Pro apart from other models and those of its competitors is its powerful suction power of 4000 Pa, ensuring a power close to, and in some cases exceeding, that of standard hoovers. This ensures that not even the smallest bit of dirt, dust or hair will be trapped on the floor. That's more than you expect from a cleaning robot!
Thoughtful design
Dreame L10 Pro is a 2-in-1 device. The robot can easily keep your floor free from dirt with its ability to clean and mop at the same time. The 270ml water tank is enough to clean a large area and the dust container holds up to 570ml of dirt. What's more, the 5-stage noise reduction, made possible by sound-absorbing cotton, and the optimised blade design and motor vibration make the robot work almost imperceptibly.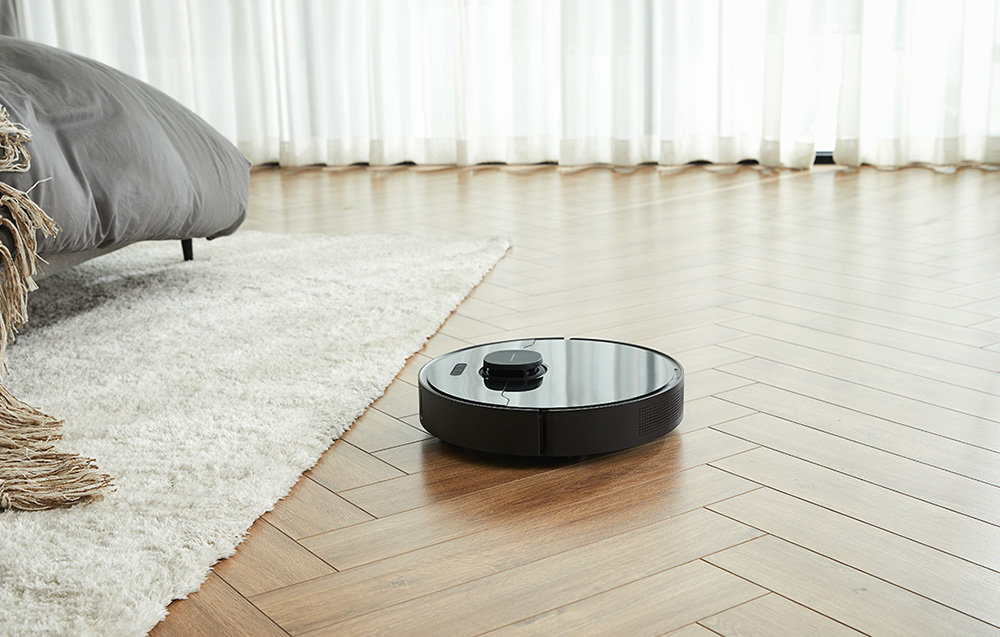 Advanced navigation technology
L10 Pro adjusts cleaning strategies individually based on a map of each room. Using LDS laser navigation and SLAM algorithms, the robot navigates a zigzag route without missing an inch, making vacuuming more efficient. A dedicated app allows you to control the device remotely and clean even more thoroughly.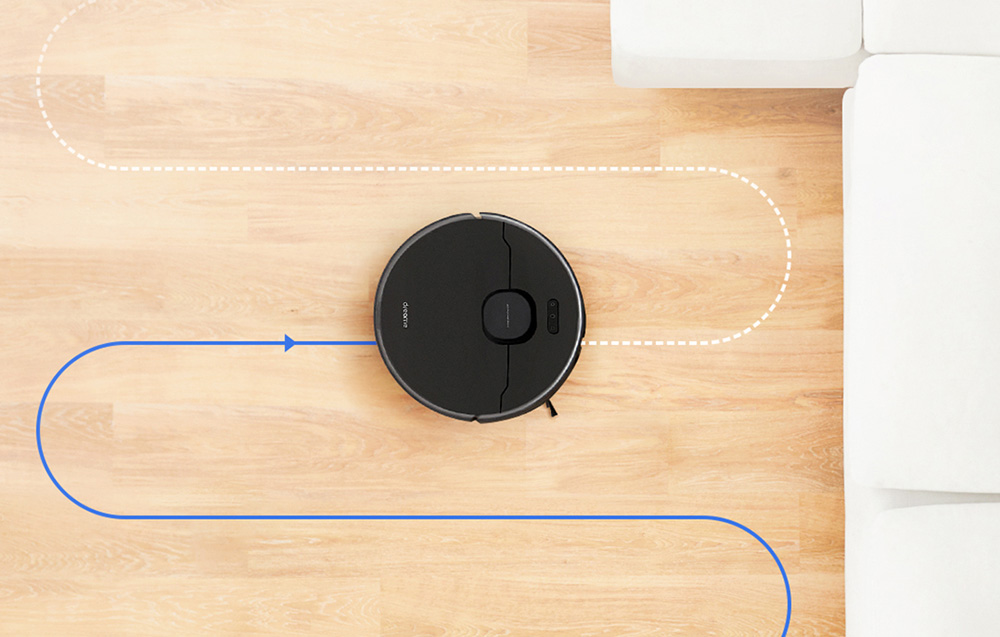 Detects obstacles
With High Precision 3D technology, the L10 Pro features real-time response. It detects obstacles much better, even in a dimly lit room. The function giving the possibility to create a virtual wall is an additional limitation for the robot, which at the same time minimizes the risk of damaging it by reaching unwanted places.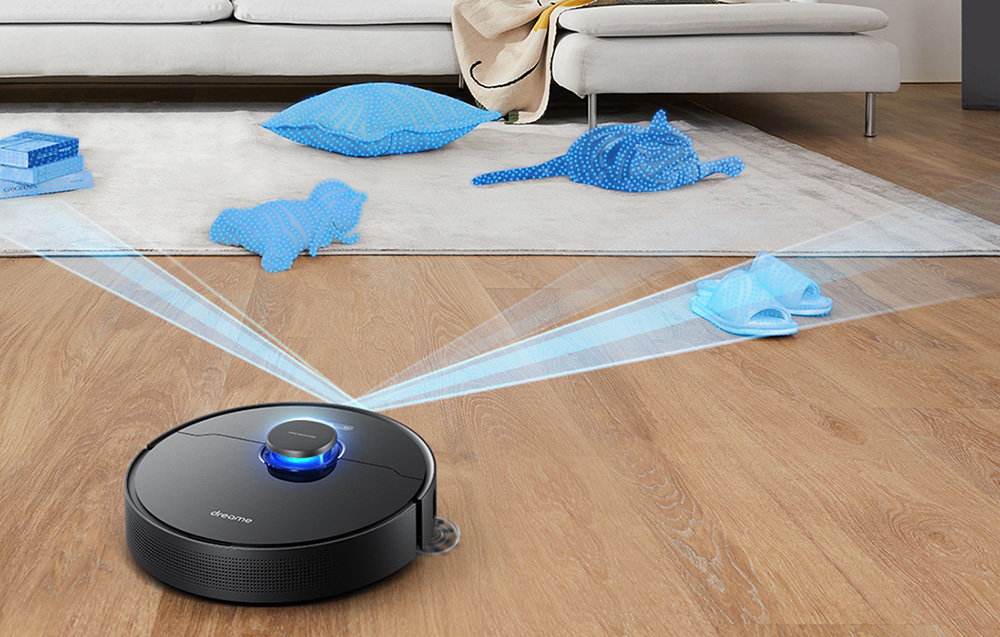 Efficient cleaning system
The robot has a 4-level cleaning system that equates to highly precise cleaning of any type of dirt. The side brush removes dust from hard-to-reach places like corners, while the main roller is tangle-resistant and responsible for picking up dust or hair. With 4000 Pa of suction power, the L10 Pro easily absorbs large debris, and the dual-layer H11 filter captures even 0.3 micron particles. The device will free pet owners from dander or take care of a bacteria-free and child-friendly home.
Long runtime
A 5200 mAh battery guarantees up to 2.5 hours of run time on a single charge. The robot is suitable even for large homeowners and is capable of cleaning up to 250m2 of space. Do you want more? The device automatically returns to the charging station when the battery level is too low. Furthermore, it calculates the amount of energy it needs to complete the job and replenishes it with exactly that much. Once it is recharged, it continues working from where it left off, saving you time.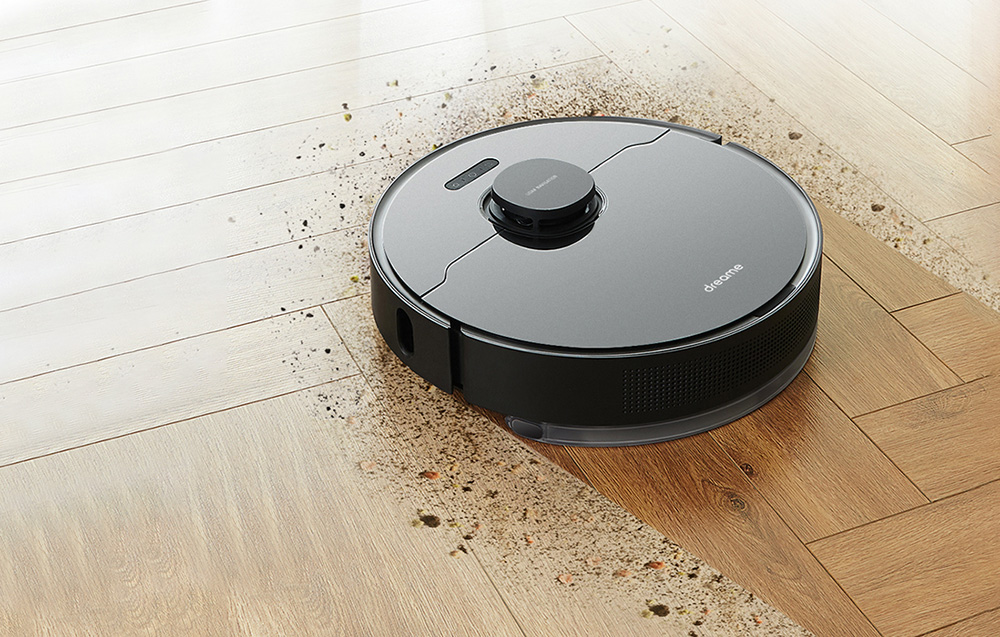 Personalize your robot
With the app, you can create cleaning zones, for example, enabling spot cleaning, during which the L10 Pro will clean the areas you designate, or zone cleaning by selecting a larger space to clean. In addition, there is an option to enable a virtual wall, so that the vacuum cleaner will not clean in your designated areas.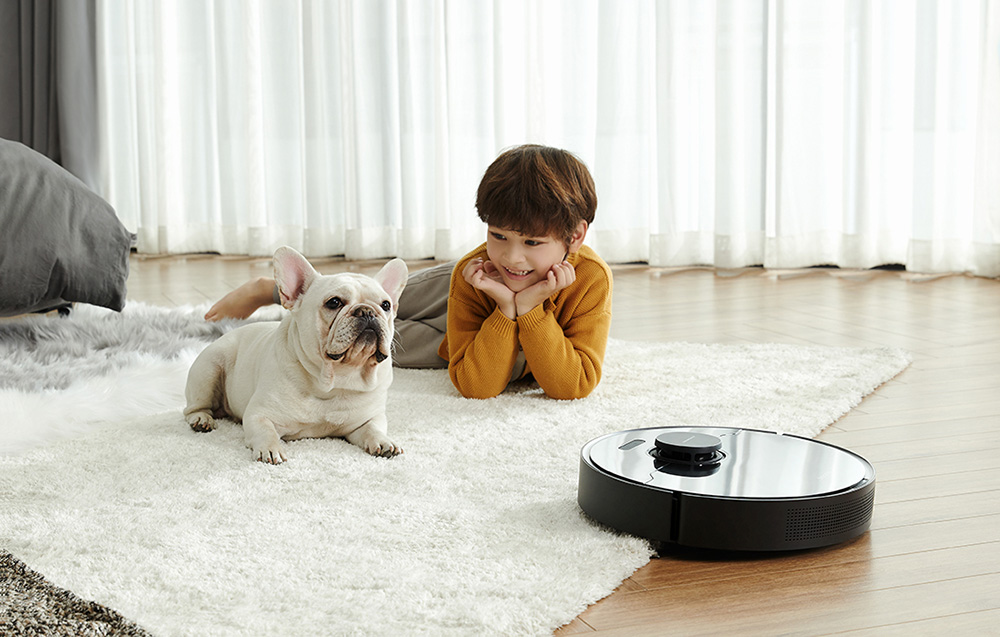 Intelligent cleaning with L10 Pro
The hoover is equipped with sensors to protect against unwanted events. It's slim enough to get under furniture or a bed, but will only do so if the recess isn't too low. It has fall sensors so it won't fall down stairs, and the edge cleaning function will make sure every inch of your home is clean. The L10 pro overcomes obstacles at a height of 20mm, so it can easily get into carpets. Not only will it do the job for you, but it won't require any unnecessary attention!
Voice control
From now on, vacuuming will become a pleasure! The L10 Pro has a voice control feature. Just say "Alexa, turn on the vacuum cleaner" and you're done. The apartment will clean itself. In addition, the product from Dreame connects to other household appliances through the Mi Home app.