Dreame T10 – the cordless vacuum cleaner you need
The Dreame T10 cordless vertical vacuum cleaner has a run time of up to 60 minutes, a suction power of up to 20 000 Pa and a light weight of about 1.65 kg which makes it extremely comfortable to use. Interchangeable brushes allow you to thoroughly clean any place in the home, and the 5-stage filtration ensures incredible cleaning efficiency. The vacuum is extremely quiet and easy to use.
---
Stunning performance
The device is perfect for tackling even the most stubborn dirt. Its powerful motor can run at up to 100,000 RPM providing tremendous suction power. This allows it to eliminate dirt in no time. Also contributing to the T10's increased efficiency are its shortened wind tunnel, advanced battery cooling technology and the HEPA filter placed behind the motor.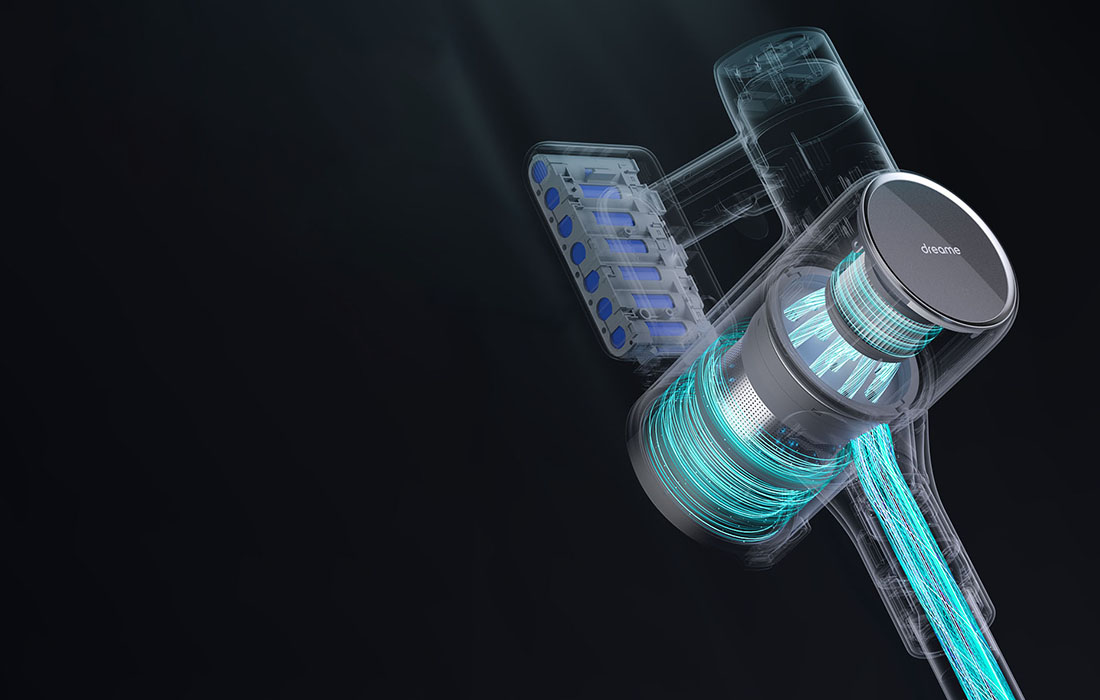 ---
Versatile floor brush
The V-brush is fantastic for cleaning any type of surface. It will vacuum efficiently on laminate and tile floors as well as carpets. It also features a practical design that prevents hair from getting caught in it. So you can clean wherever you want without any worries. The Dreame T10 is perfect for crumbs, dust and hair.
---
Set of practical accessories
It also comes with a range of accessories that will make cleaning much easier for you. The crevice brush allows you to clean narrow spaces, such as the recesses in your furniture. The 2-in-1 brush is perfect for uneven, small surfaces like keyboards. The mattress brush allows you to eliminate allergens such as dust mites. In addition, a special extension arm extends the reach of the vacuum cleaner and makes it easy to clean also high places. The installation of the brushes is quick and easy – no problem for you.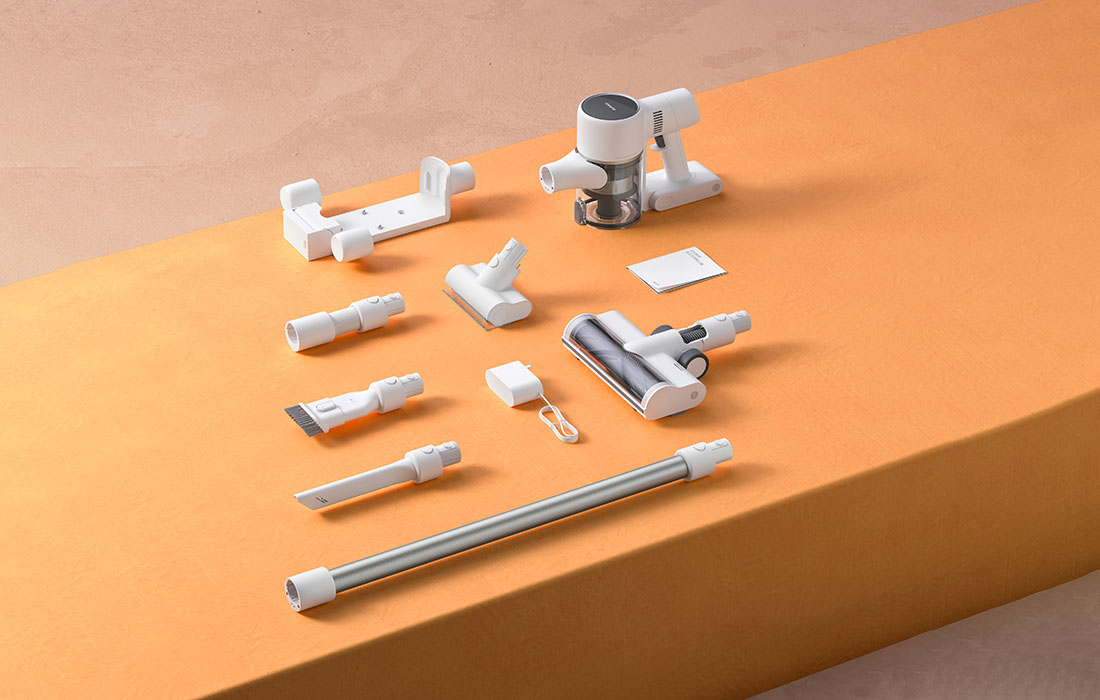 ---
Long working time
The high performance 2500 mAh battery provides up to 60 minutes of run time in standard mode. In eco mode T10 can run for about 28 minutes and in turbo mode up to 8 minutes. And if you want extra performance, try the removable battery pack, which is available for purchase separately. Use it to comfortably vacuum up to 240 m2 of floor space. You can also buy a special charging base, which allows you to charge 2 batteries at the same time.
---
User-friendly and easy to use
Operating this vacuum cleaner is easy as a dream. You can quickly change the way it works with an easily accessible switch. The T10 also offers a continuous operation mode. It electronically locks in place and you can vacuum in total peace of mind without having to press a button for a long time.
---
Eliminates dirt and allergens
The vacuum cleaner provides nearly 100% cleaning efficiency thanks to the improved 5-stage filtration. The filter elements are washable, so you don't have to change them after every use. The T10 effectively eliminates dust and up to 99.9% of dust mites, allowing you to transform your home into a safe, healthy place. This makes it ideal for allergy sufferers too. What's more, the 12-cyclone cleaning system increases the efficiency of the filters and extends their life.
---
Comfortable to use
Thanks to its light weight and ergonomic design, the vacuum cleaner is extremely comfortable to use. It is simple and convenient to operate and you can easily lift it to vacuum ceilings, curtains or high-hanging shelves. It also has 8 stages of noise reduction to make you forget about the annoying noise. The 0.6 liter dust container can be emptied with the push of a button. It also comes with a wall bracket to store and charge the vacuum at the same time, saving you time and space.