Kyvol D3 smart vacuum cleaner
Kyvol D3 is a smart vacuum cleaner that will clean the floors in your home for you. With a suction power of 1800Pa, it perfectly handles even the most stubborn debris. Its up to 2h run time means it's perfect for both smaller and larger homes. Do you want to gain additional capabilities? Pair the device with the app and control it remotely!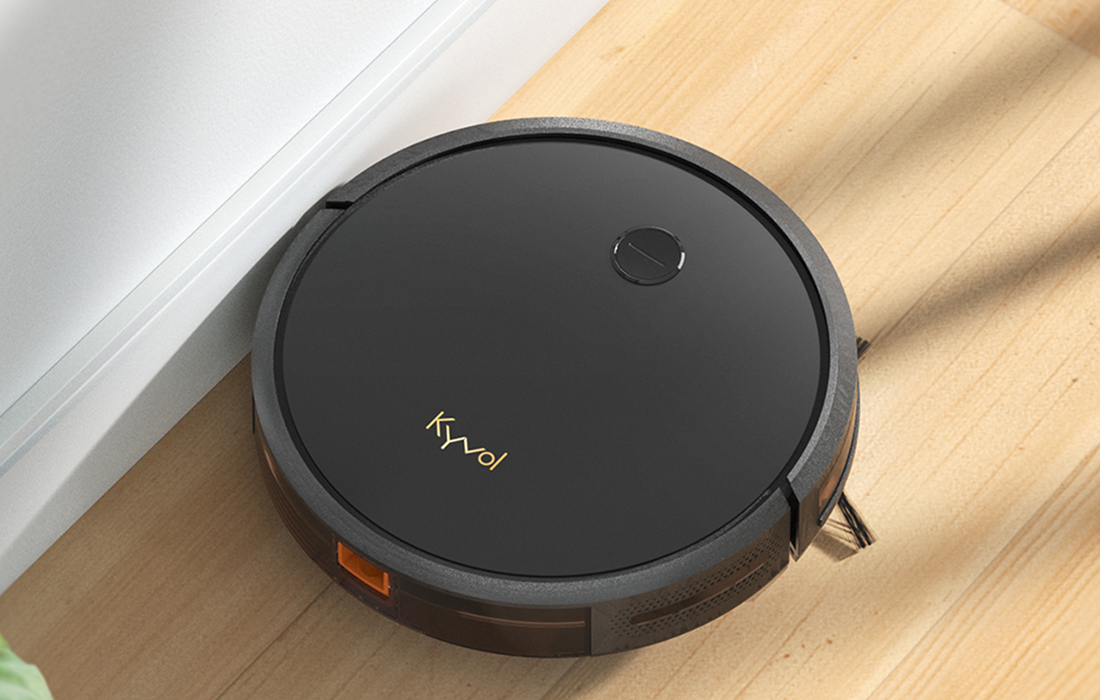 It will thoroughly vacuum the floors in your home
The robot's high suction power means that it will easily vacuum not only dust, but also, for example, hair, crumbs and hair. The device is ideal for cleaning different types of surfaces – from laminate, through tiles, to carpets. What's more, the vacuum detects the latter and automatically adjusts the suction power accordingly. You can also choose between 3 different vacuuming modes to adapt the D3 to your needs and to the degree of dirt on the floor.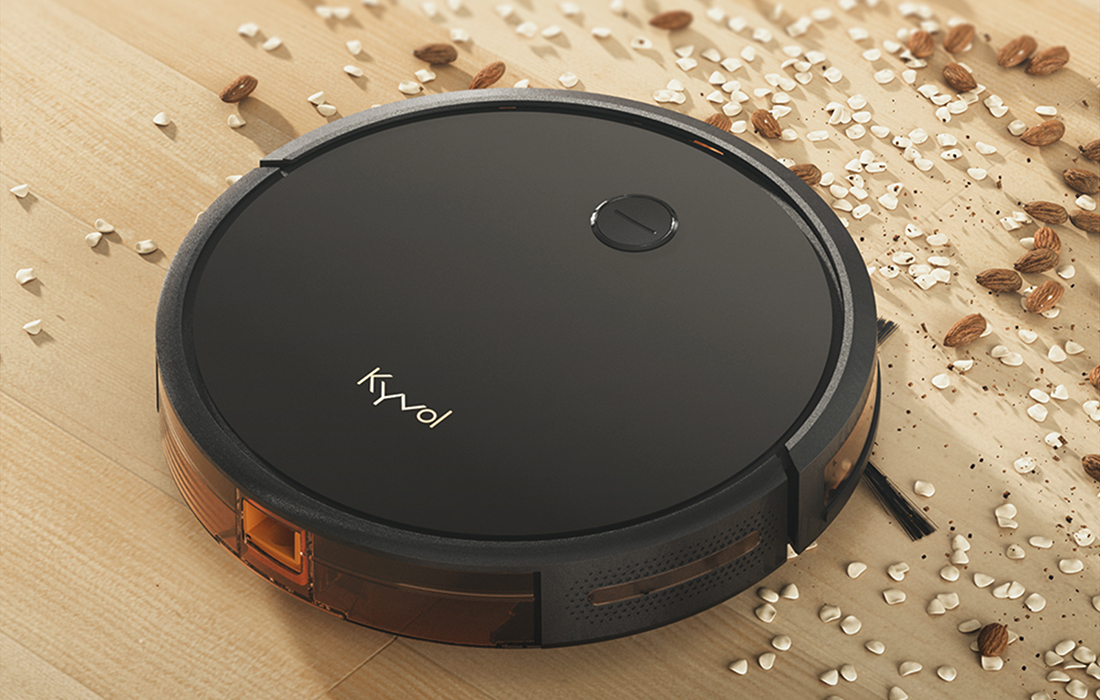 Long runtime on a single charge
The vacuum cleaner is equipped with a long-lasting battery that provides a run time of up to 120 minutes. That's enough time to thoroughly clean floors with a total area of 120-150m2! Plus, when the D3 is about to run low, it will automatically return to the docking station, recharge, and then continue cleaning from where it left off. You don't have to worry about anything anymore.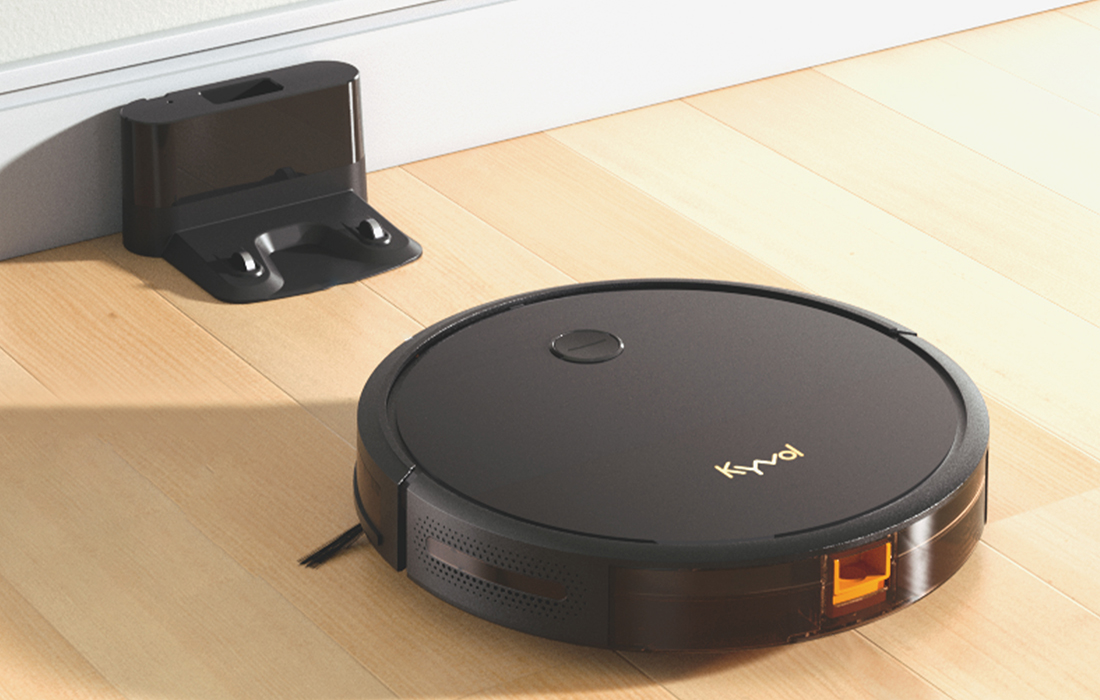 For the sake of your health
While using the robot, you will also take care of your and your family's health. The efficient filtration system effectively reduces dust and allergens. So with its help you will create a clean, friendly environment in your home. But that's not all! The capacity of the D3 dust container is 600ml, which reduces the frequency of emptying and your contact with dirt.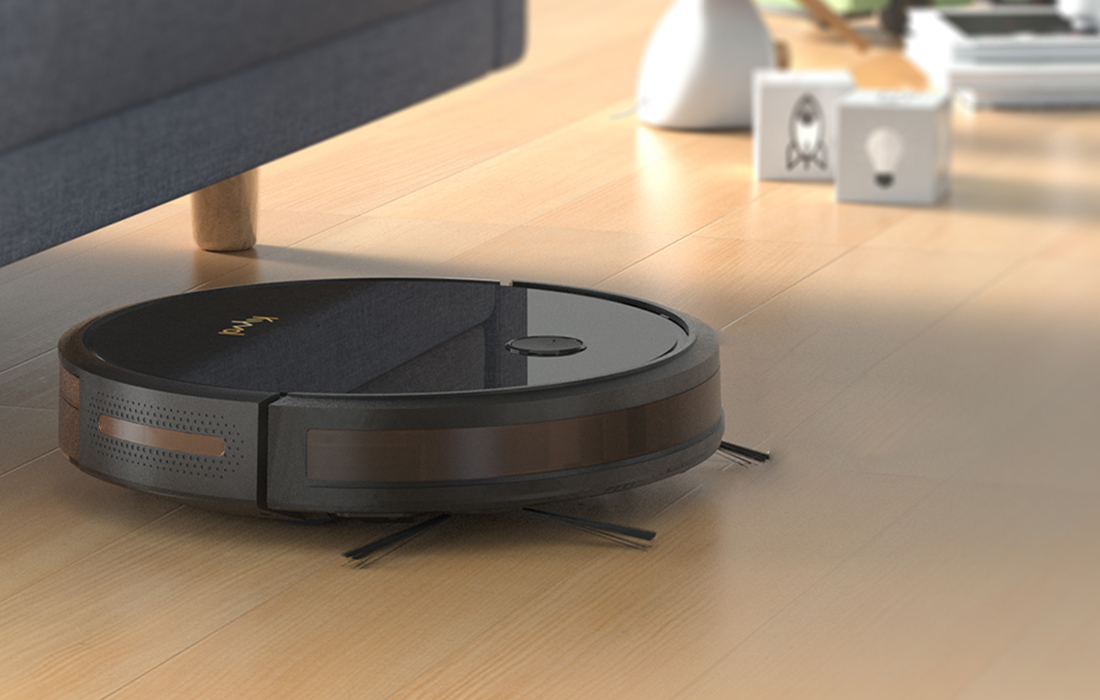 Crafted for your home
The Kyvol D3 is designed to move around rooms with ease. Its height is about 72mm, which means that it should not block under furniture. The robot is also equipped with a special sensor so that it can effectively avoid falls. You do not have to worry that your vacuum cleaner will fall down the stairs! Do you want the D3 to have no access to any place in your home? Create a forbidden area with magnetic strips included and enjoy peace of mind!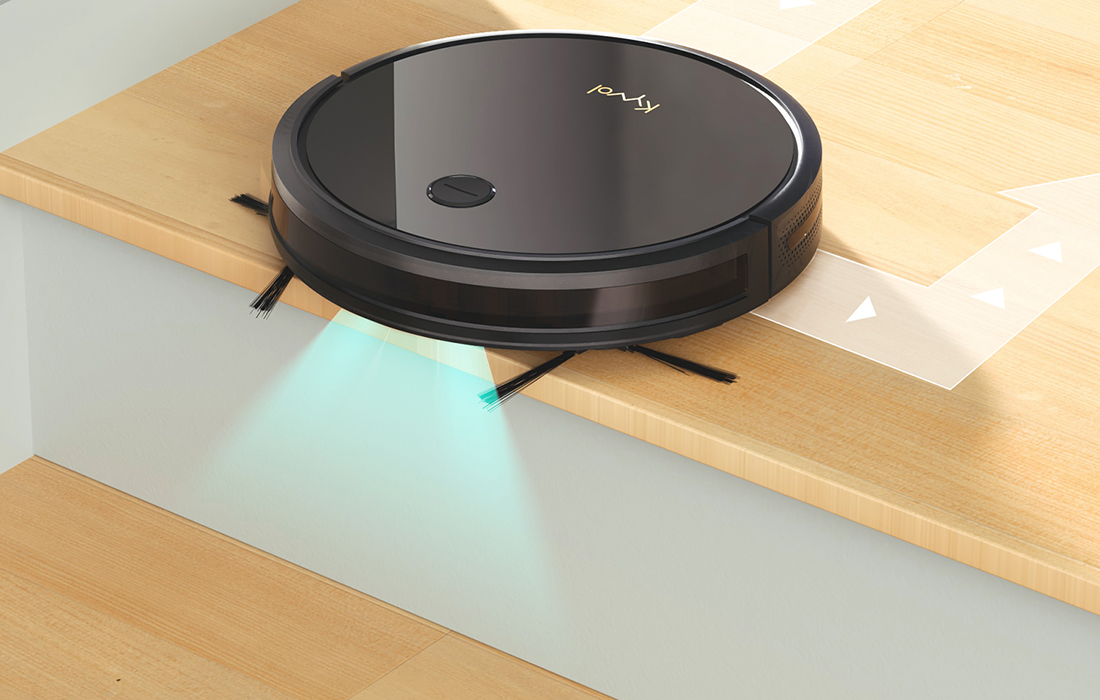 See what the app offers
The Kyvol app gives you even more ways to enjoy the benefits of the robot. For example, you can control it from a distance and choose the cleaning method. You will also gain access to advanced settings that will allow you to better customize the vacuum cleaner to your requirements.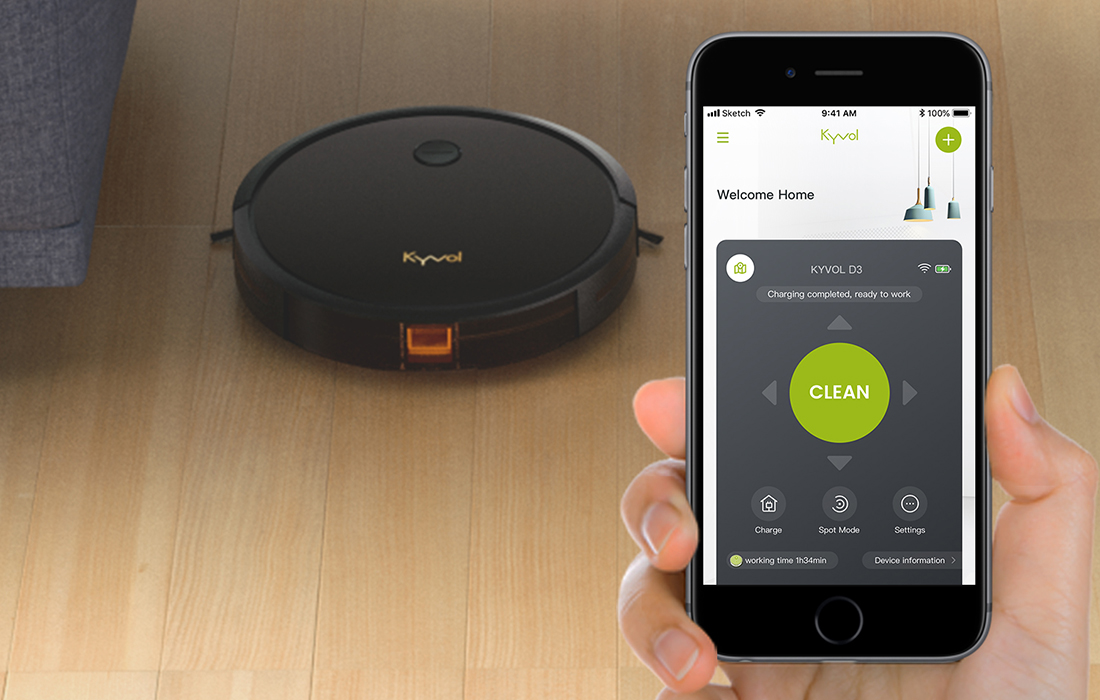 Voice control capability
It is also possible to control the vacuum cleaner with voice commands. Kyvol D3 is compatible with Amazon Alexa and Google Assistant – pair it with your smart assistant and enjoy additional capabilities! Conveniently control your robot without moving from your chair or couch – just give it the right command and watch it clean your apartment for you!