Kyvol E30 intelligent cleaning robot
The Kyvol E30 cleaning robot will thoroughly vacuum the floors in your home, letting you get on with something else. Thanks to its Gyroptic navigation system and modern sensors, it will find its way around any room perfectly. It also stands out with its 2200Pa suction power and a run time of up to 150 minutes. Different cleaning modes, a practical design and a dedicated app give you even more possibilities for effective vacuuming.
Improved navigation system – effective cleaning in a short time
The advanced Gyroptic navigation system has made it possible to increase the efficiency of the machine by almost 30%. The E30 precisely scans the room, maps it and plans its cleaning route to thoroughly vacuum the floors in the shortest time possible. The robot moves back and forth in a zigzag pattern, so you can be sure it won't miss an area.
Your reliable ally in the fight against dirt
The clever design of the device translates into high vacuuming efficiency. Improved airflow helps prevent loss of suction power, and the 3-stage cleaning system allows for fast and effective cleaning. The E30 systematically collects, lifts and sucks up debris, leaving your floor spotlessly clean. It effortlessly handles dust, crumbs or hair.
Surprisingly long runtime
The vacuum cleaner is equipped with a high-performance 3200mAh battery. Thanks to it, E30 can clean continuously for up to 2.5 hours. Such a long working time is enough to thoroughly vacuum the floors of a total area of 200-250m2. So you can successfully use the robot both in smaller apartments and large houses. What's more, when the battery is about to run out, it will automatically return to the docking station to recharge.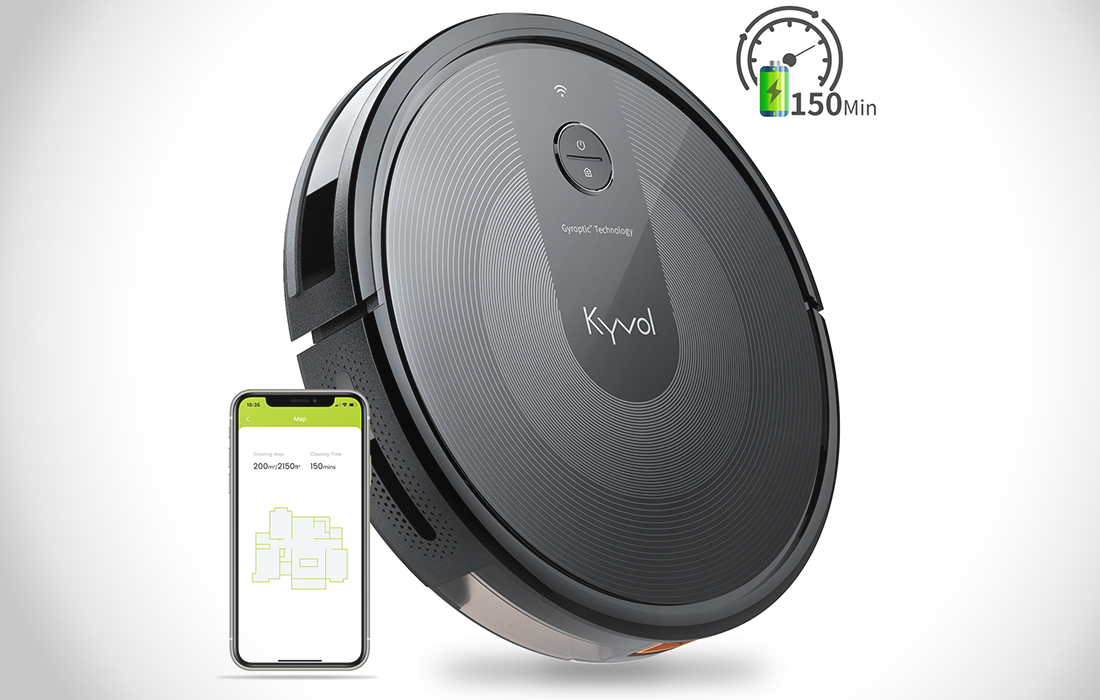 It will easily find its way into your home
Kyvol E30 has several infrared sensors to help it move around rooms confidently and safely. The robot avoids stairs, so you don't have to worry about it falling down them. The device is also not in danger of colliding with furniture. It easily overcomes obstacles with a height of up to 15 mm. The robot also detects special magnetic strips which you will find in the set – with their help you can mark forbidden zones for it. Use this possibility if you don't want E30 to have access to a room or a part of it.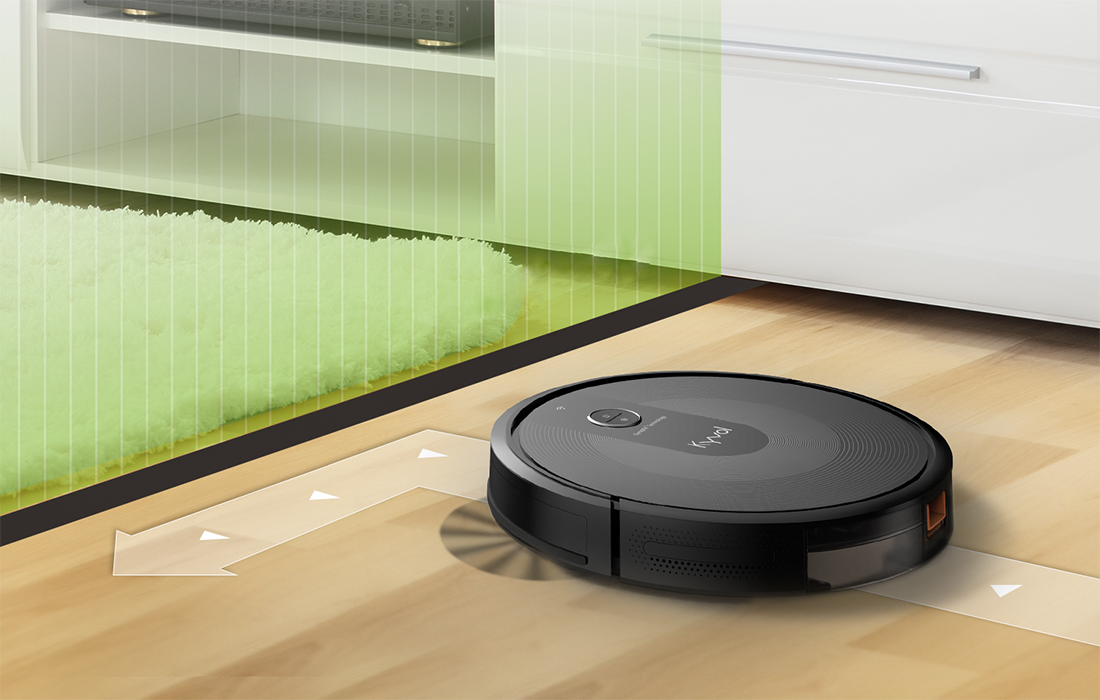 Indispensable in many situations
Thanks to its design and several cleaning modes, the robot is perfect for many scenarios. It will intelligently detect your carpet – when it finds itself on it, it will automatically increase the suction power to clean it perfectly. Want E30 to vacuum a particularly dirty area even more thoroughly? Choose the Spot mode. There's also Edge mode, where E30 methodically cleans along edges and in corners of rooms. Plus, with a height of about 72mm, the robot will easily fit under a bed or sofa.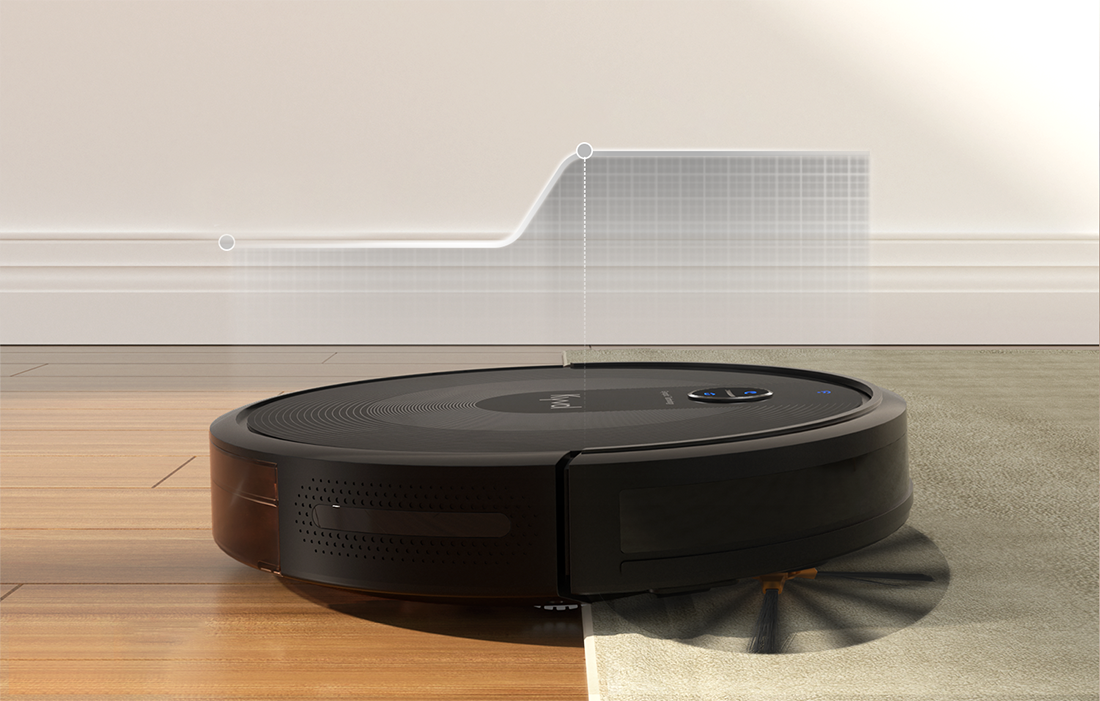 Designed with user needs in mind
The vacuum cleaner's waste container has a capacity of as much as 600ml. So you don't have to empty it too often. This way, you will limit your contact with dirt and save time. The robot is easy to assemble and disassemble. You can easily keep it in perfect condition, which means it will serve you well for many months.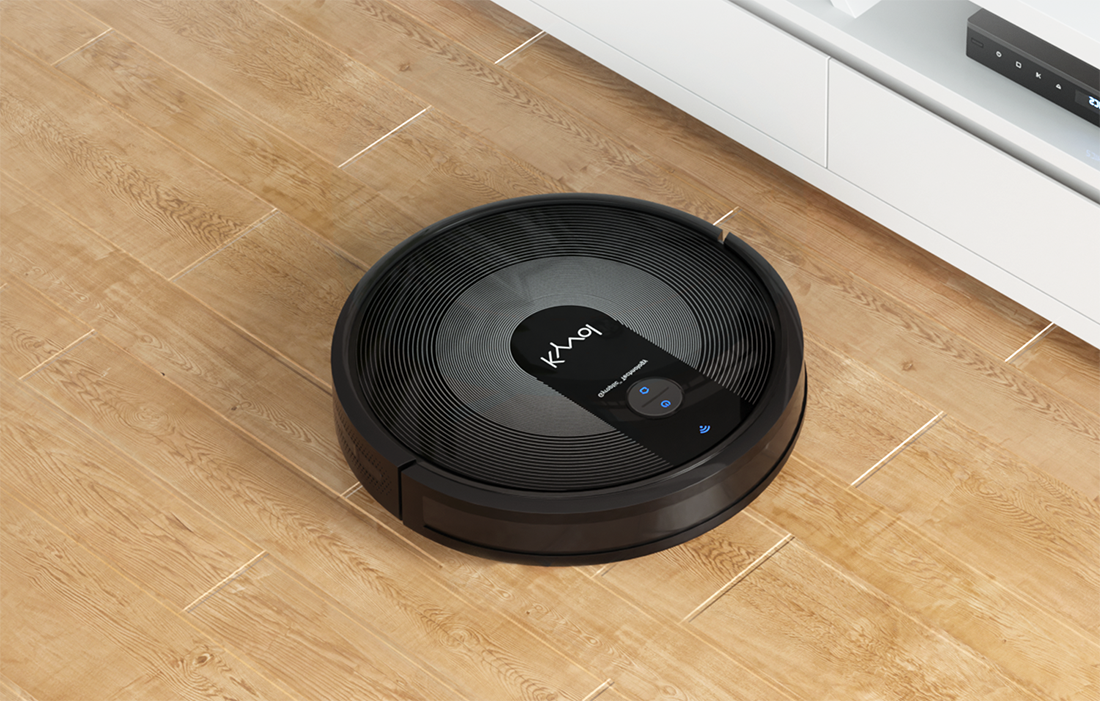 Discover the beauty of remote control
It's also possible to control your vacuum remotely. Add it to the Kyvol app to control it from your smartphone, select modes, change settings, and even create cleaning schedules. However, that's not all! The E30 is compatible with Google Assistant and Amazon Alexa, which means you can control it by voice. You don't even have to get up from your chair or reach for your phone – just give a simple command and watch the vacuum get down to cleaning!