The Kyvol S31 intelligent cleaning robot with emptying station
The Kyvol S31 cleaning robot with emptying station will not only vacuum and mop the floors in your apartment, but also dump the trash from its container itself. Its maximum working time is 240 minutes, so it is also suitable for large homes. The suction power of up to 3000Pa means the device is extremely efficient. Thanks to the LDS laser, the robot precisely scans the rooms and optimally plans its cleaning routes. You can also pair the S31 with the Kyvol app and control it remotely.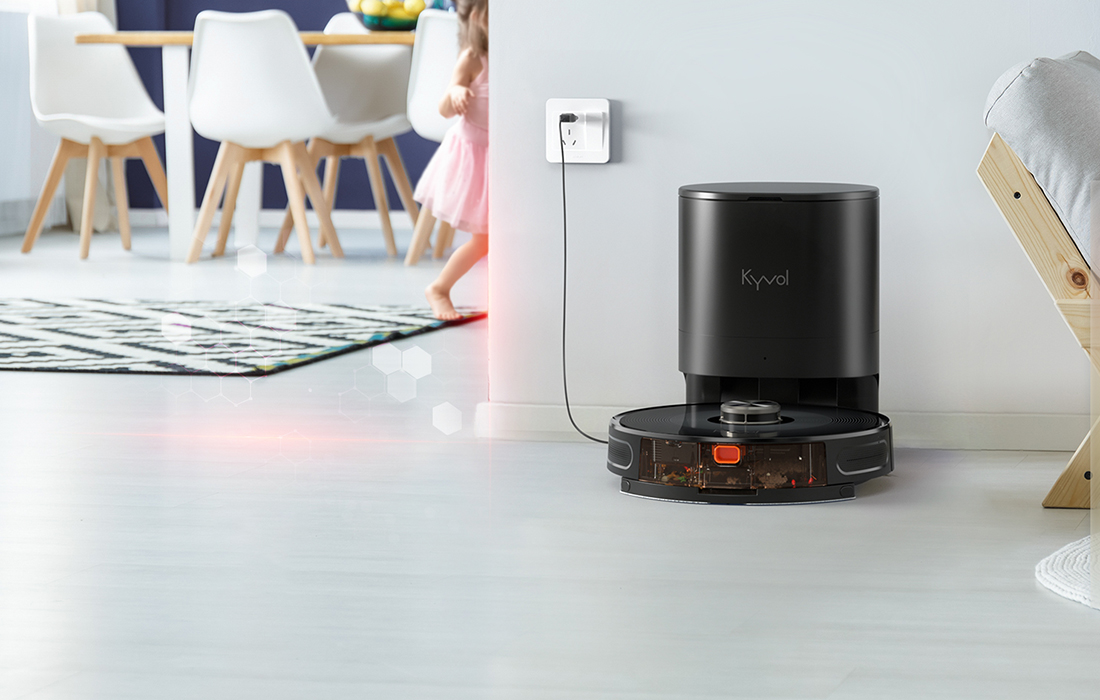 It empties the waste tank itself – keep your contact with dirt to a minimum
No more emptying the waste container yourself and getting your hands dirty. The S31 will go to its docking station after each cleaning and empty the waste into the bag. All you have to do is replace it when it's full! Its capacity is 4,3 l, which is enough for up to 60 days of use.
It will easily find its way into your home
The robot is equipped with an advanced LDS laser and 29 sensitive sensors. Thanks to this quickly and accurately scans the room, creates maps in real time and plans the most appropriate cleaning routes. The presence of sensors means that S31 can safely move around the house. It is not in danger, for example, of falling down the stairs or colliding with furniture.
A reliable ally in the fight against dust and debris
The S31's maximum suction power is as high as 3000Pa, which means it can tackle even the most stubborn dirt with ease. You can adjust its performance to your needs, choosing from up to 4 available power levels. The robot also detects carpets – when it finds itself on them, will increase the suction power to clean them as thoroughly as possible. The vacuuming efficiency is also ensured by 2 side brushes, which scrape the waste even at the edges of the room.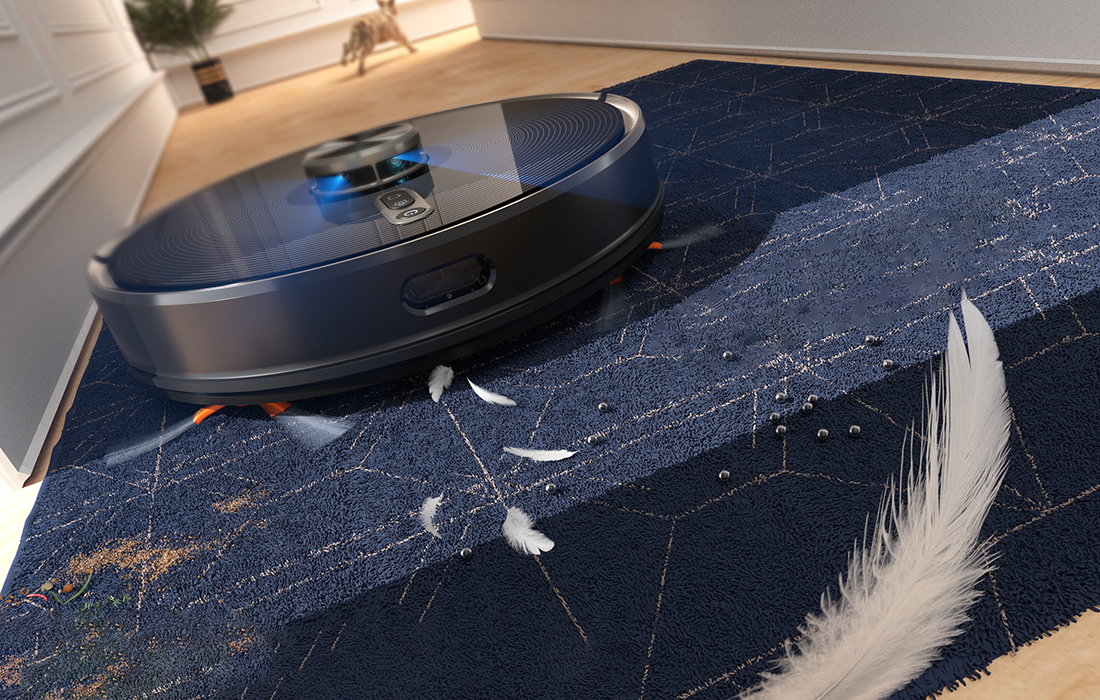 Makes your floor sparkle clean
The S31 doesn't just vacuum. It also has a mopping function, which means it will help you get rid of stubborn dirt and stains on your floors. Simply attach the 110ml water tank and your robot will quickly and effectively clean up dust and other debris. Are you a pet owner who sometimes likes to get dirty? The S31 will remove mud, as well as dog or cat paw prints!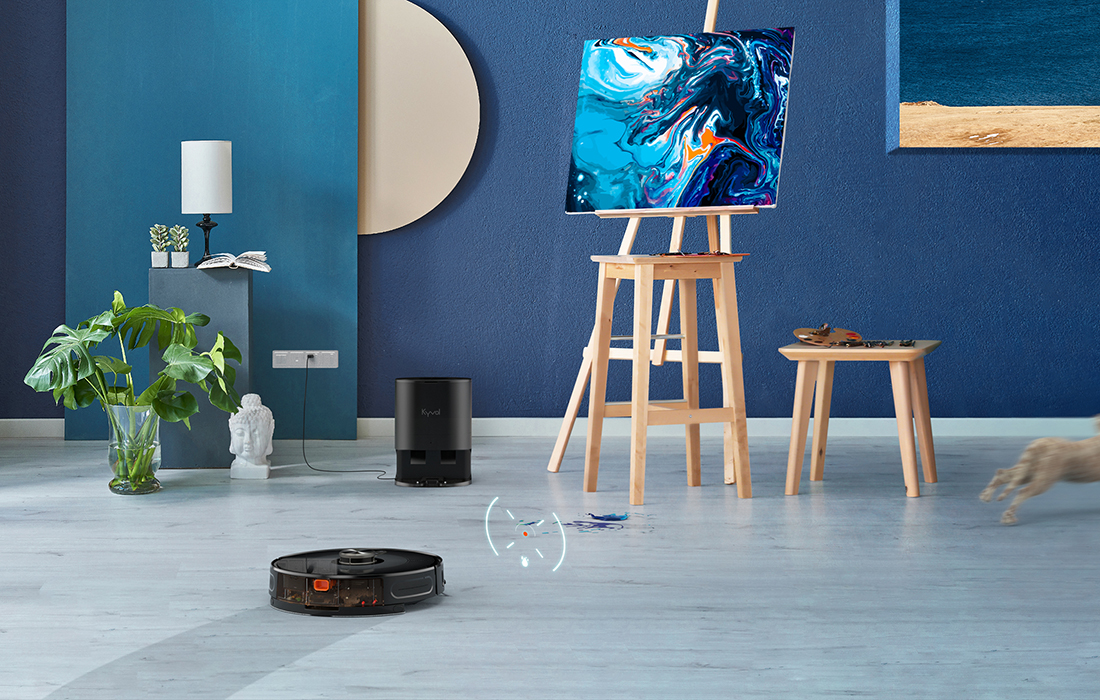 Even longer run time
The device is distinguished by a durable battery with a capacity of 5200mAh. It guarantees an operating time of up to 4 hours. This is enough to clean the floors of up to 300m2. Whether you have a small apartment or a very large house, Kyvol S31 is sure to meet your needs. What's more, when the battery is about to run out, the robot will return to the docking station to recharge itself.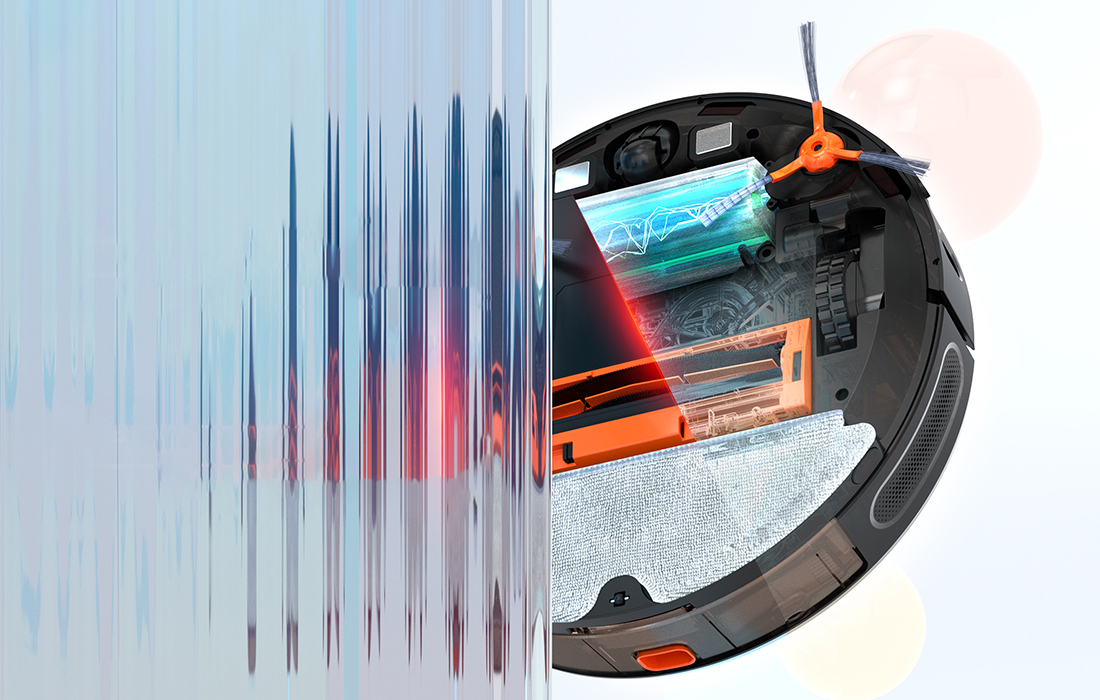 Many additional features and remote control
Do you want to operate your robot even more conveniently? Pair it with the Kyvol app and control it remotely! You can also use your smartphone to change settings, set cleaning schedules, and even create virtual walls and no-go zones to prevent S31 from accessing certain areas – like your child's room. You can also control the robot with simple voice commands. The device is also compatible with Google Assistant and Amazon Alexa.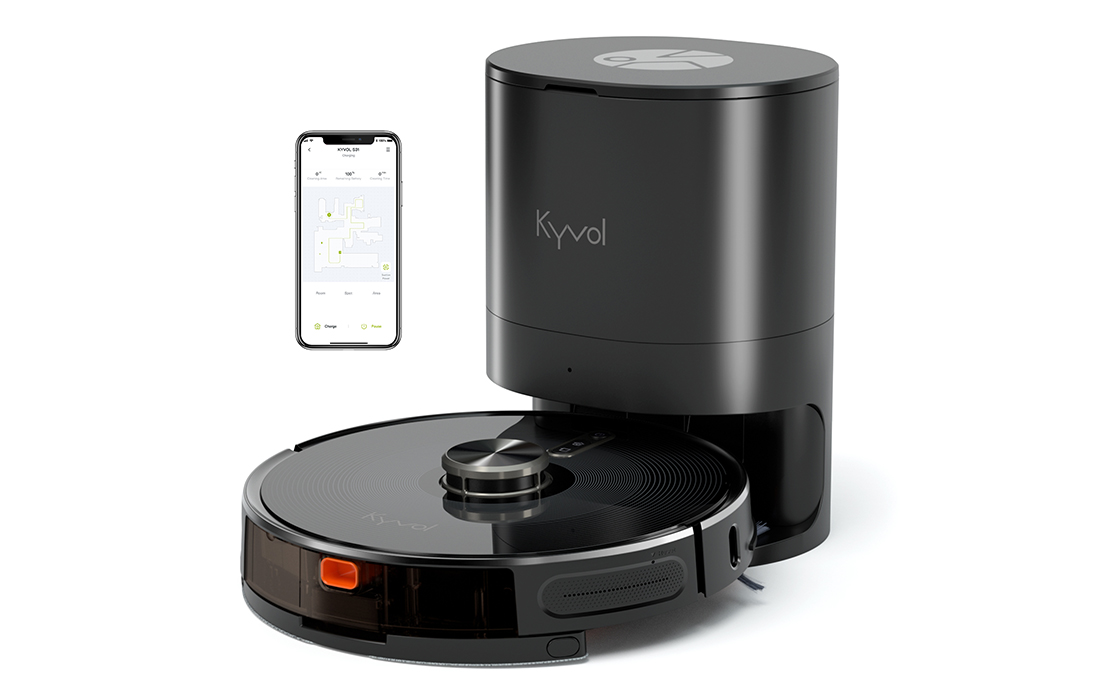 The cleaning robot you need
In designing the S31, every detail has been taken care of. The robot works extremely quietly – it will not annoy you with loud noises. It also gives simple voice messages, thanks to which you will immediately know what stage of its work is. The device overcomes small obstacles – it can easily get on the carpet, for example. The mop pad is easy to remove and replace. S31 is also characterized by a relatively small size, which allows it to comfortably clean under furniture, such as a bed or a cupboard.