Deerma steamer HS007 for special tasks
The Deerma HS007 clothes steamer is a great alternative to a traditional iron. Lightweight and handy, it is ideal for both home and travel. It also refreshes already worn clothes, steam will deprive them of all unwanted odours and kill bacteria so you can enjoy fresh clothes without washing.
---
Convenience and practicality

The set comes with a special cleaning brush, a water measure and an elegant case that can hold all the elements and is perfect for storage at home or away.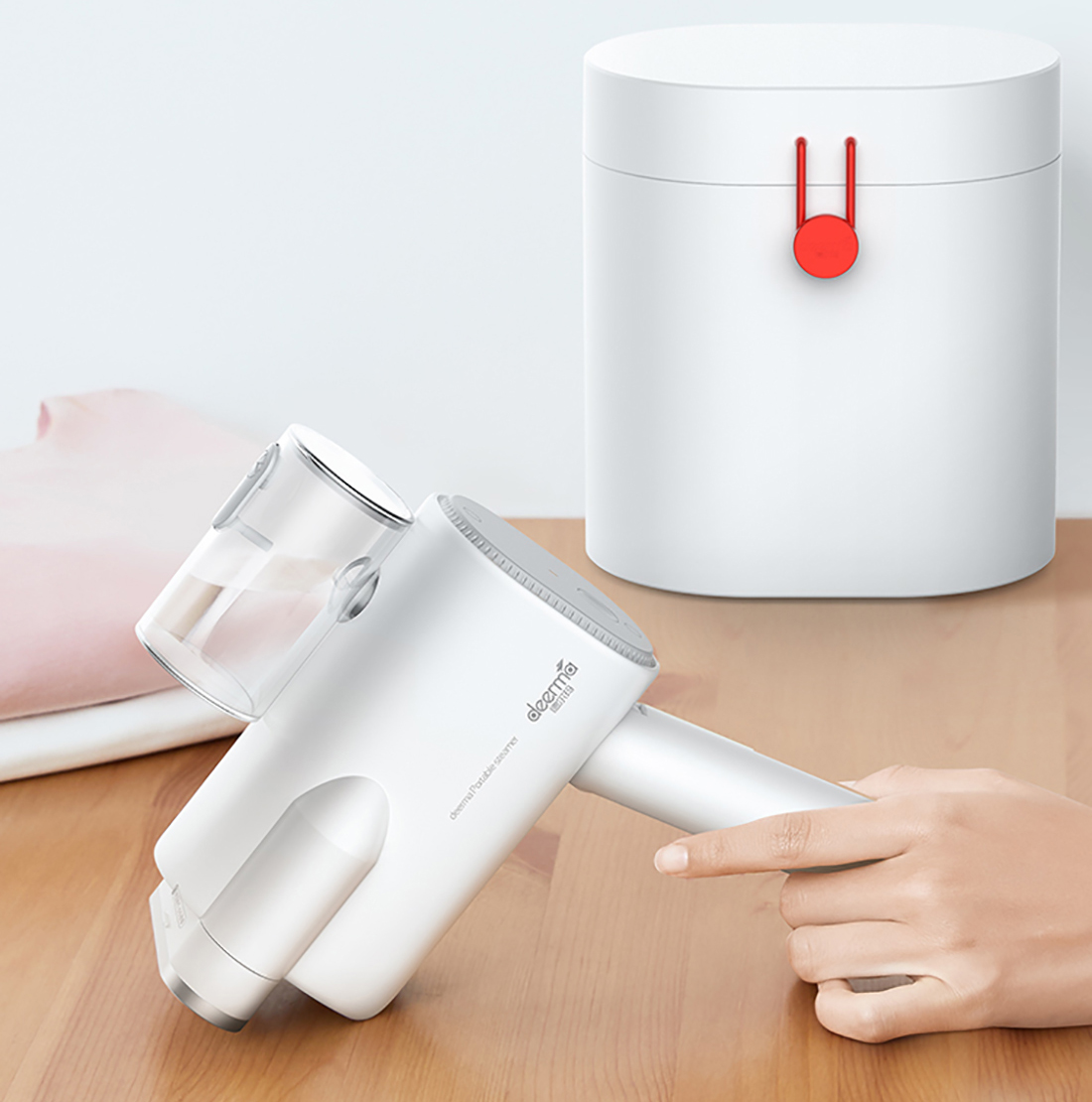 ---
 Energy saving 
The innovative design of the evaporator, with the water tank located at the top of the unit, uses gravity, which makes the steam flow more efficient and energy consumption extremely low.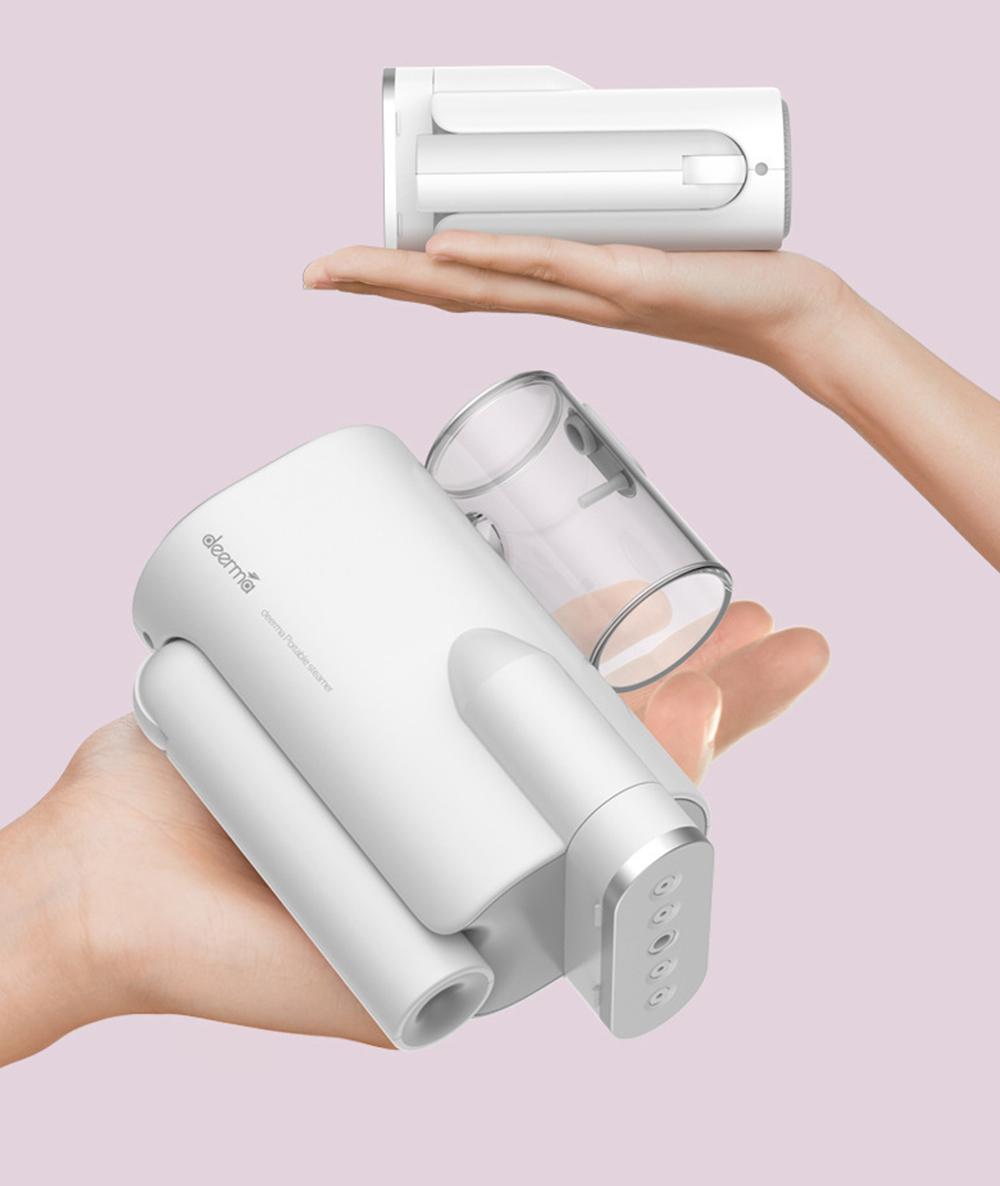 ---
 Ironing from all angles
In addition, the design of the machine allows for the same efficiency of pressing regardless of the angle of the evaporator. It can be used vertically, at an angle of 45 degrees, but also horizontally as a traditional iron.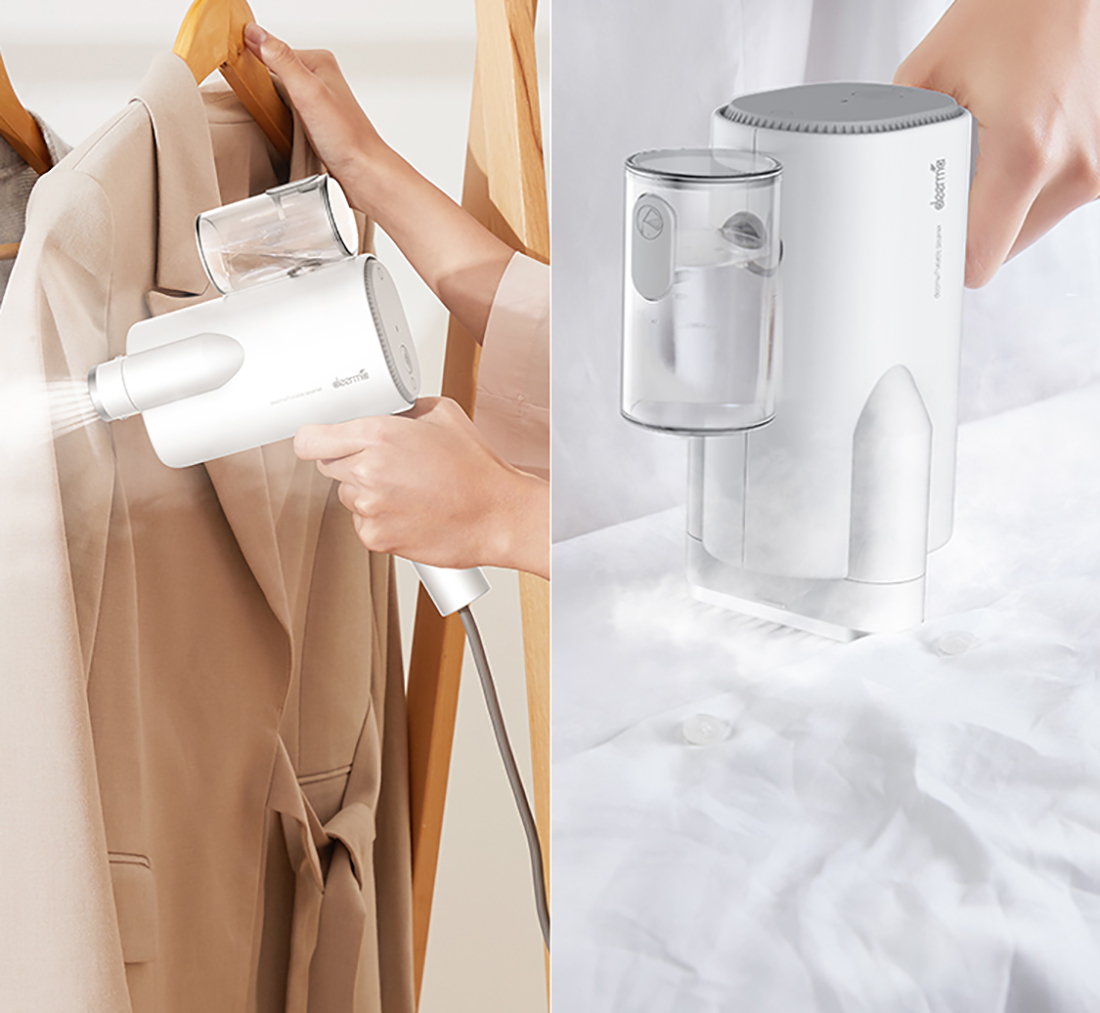 ---
 Safe temperature
The evaporator is equipped with an additional double safety device which reduces the risk of being burned by hot steam, thanks to the system for detecting too high a temperature. When the steamer reaches the maximum temperature it will automatically switch off.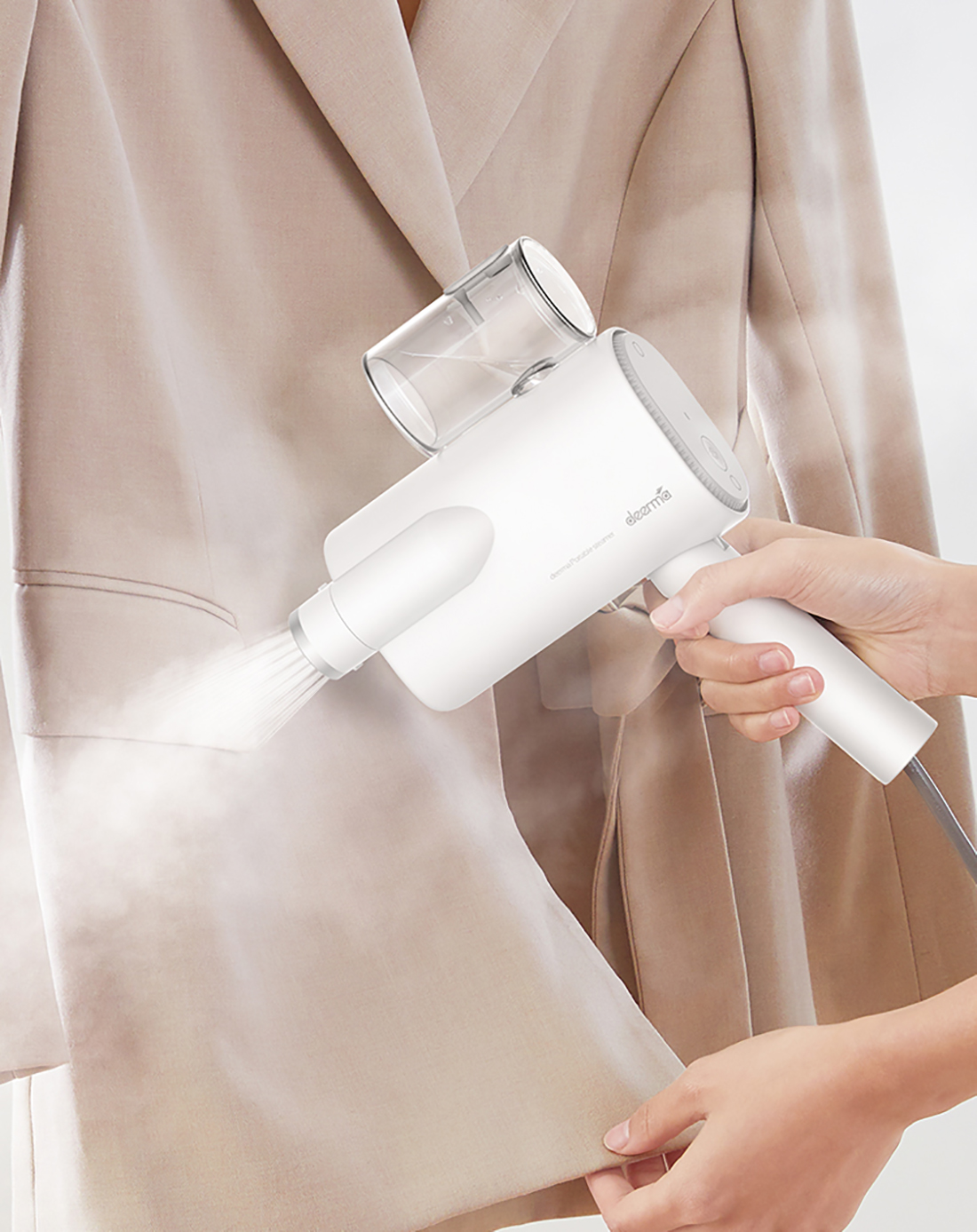 ---

Purity 2in1

A special brush cap allows you to thoroughly clean your clothes of any fern, hair or fur and all this while ironing.
---

Softening fibres

Thanks to the high temperature of steam (160 degrees Celsius), the evaporator first softens the fibres and then quickly and easily gets rid of any creases. Softening by steam improves the structure of the material, which makes it more resistant to damage and looks like new for longer.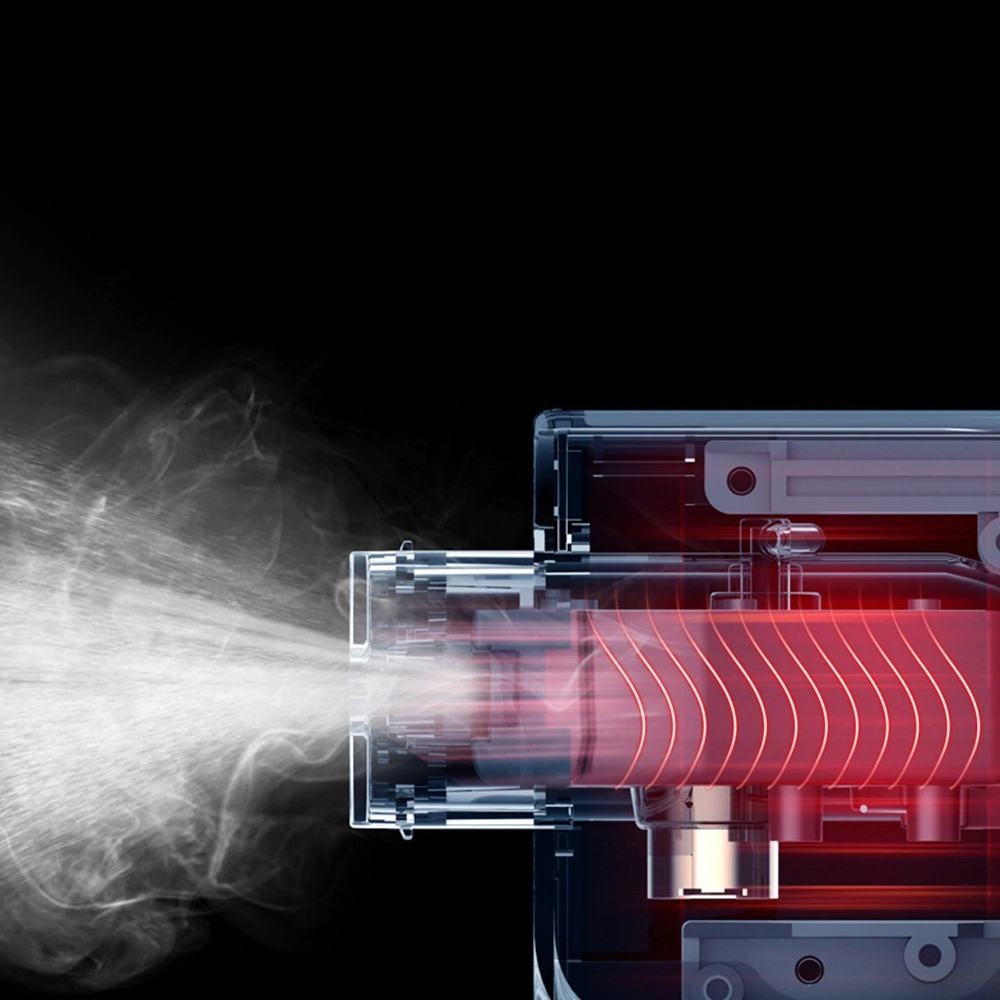 ---
 No wet spots
You also don't have to worry about wet spots caused by steam, thanks to the circulation system, which improves the efficiency of the device and at the same time makes the steam almost dry by dispersing its particles. Note: the photos are for reference only, in reality the steam produced by the device is not visible.