Smart Watch 2
The Haylou Smartwatch is lightweight and comfortable to wear. It has all the most important functions of a smart watch such as sleep monitoring, measuring steps, viewing phone messages and monitoring calls. The large 1.4″ screen makes it easy to read all information and the durable battery allows you to use the watch for 20 days without charging. The device has as many as 12 training modes that will allow you to set and follow your goal – all to take the best care of your health.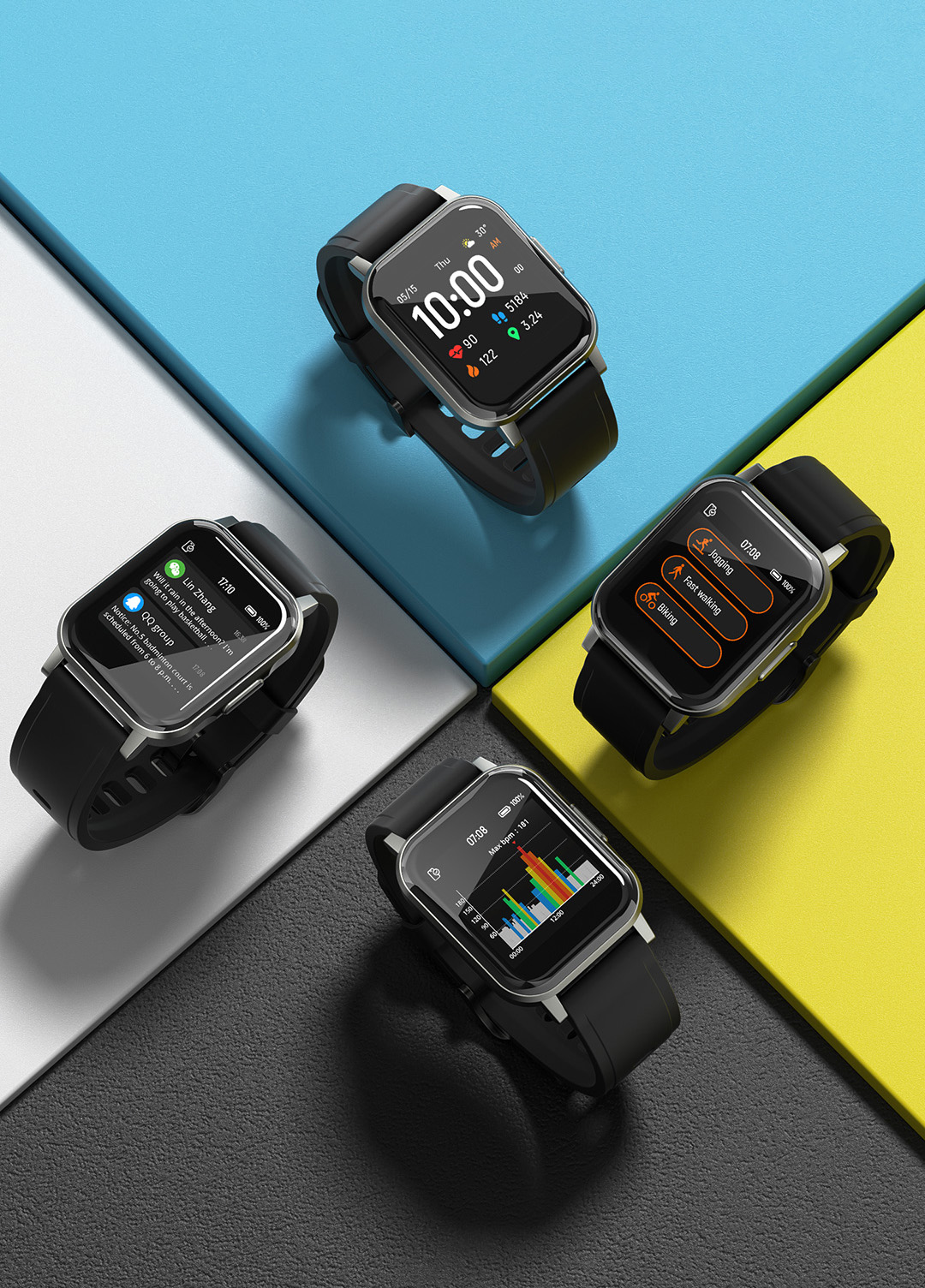 ---
Monitor your heart
Smart Watch 2 has a built-in highly effective heart rate sensor, which is located on the back of the watch and automatically collects measurements from the wrist. Thanks to an intelligent algorithm, it is able to monitor your heart rate even better and more accurately, allowing you to keep track of your pulse.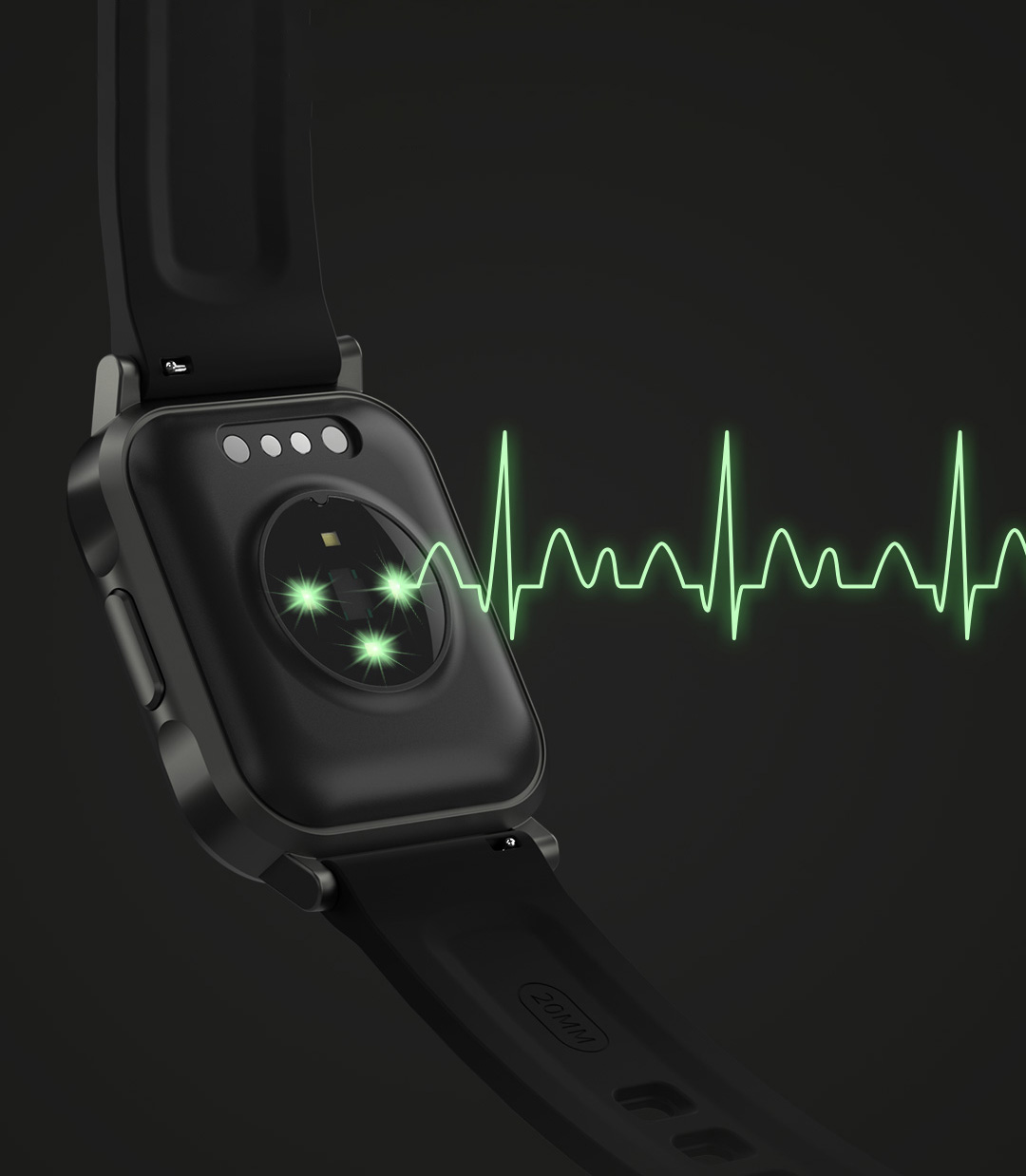 ---
Understand your dream
The watch automatically monitors sleep time at night. It records when you had a deep or shallow sleep, and when you slept awake. The device evaluates the quality of sleep based on the collected data, so we can understand its status and make it better and more effective.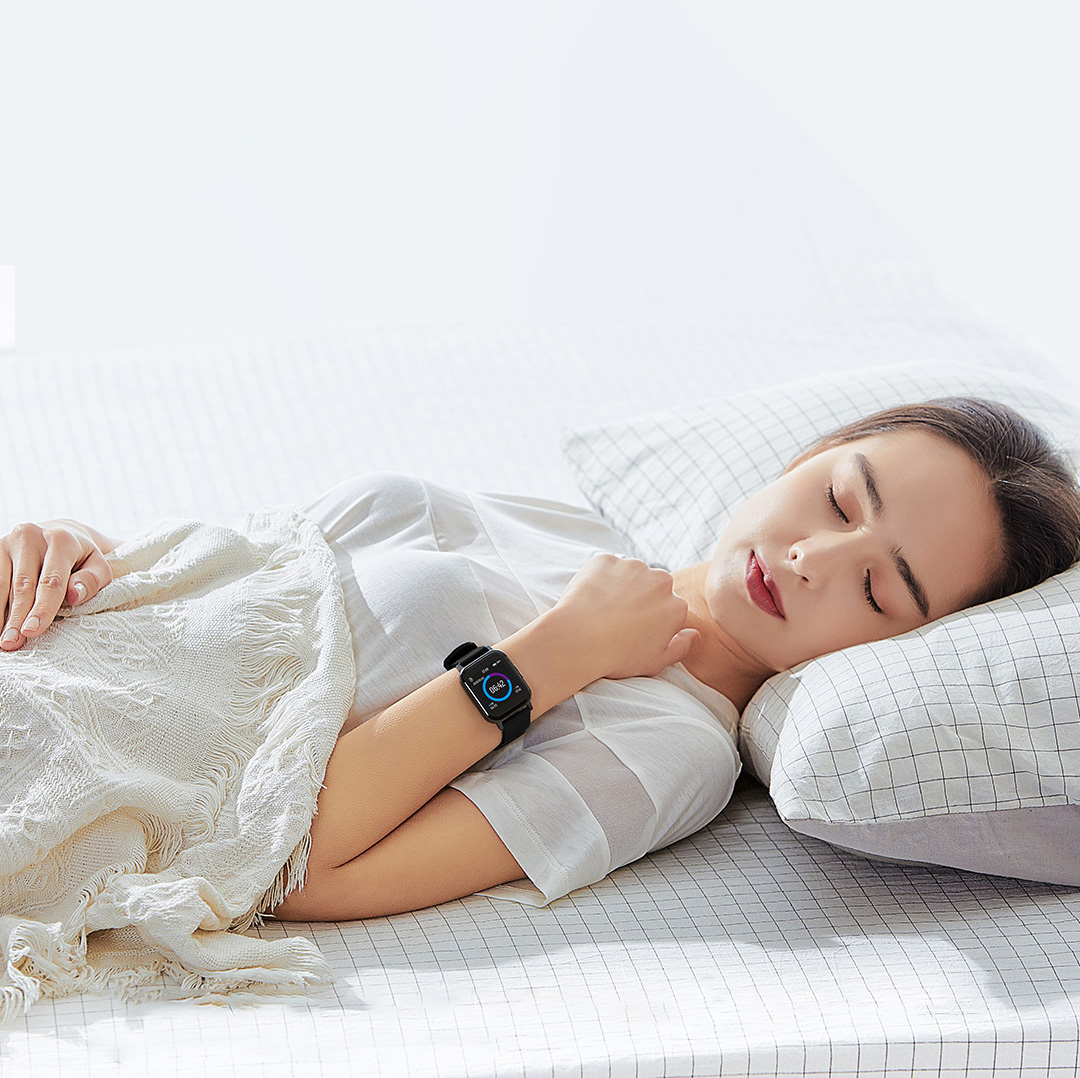 ---
Smart features
Smart Watch 2 pełnić funkcję inteligentnej sekretarki, którą cały czas mamy na nadgarstku. Może informować nas o nadchodzących połączeniach, pozwala odczytywać przychodzące wiadomości, a dzięki alarmom kondycyjnym informuje, gdy powinniśmy zrobić przerwę od siedzenia, co skutecznie poprawia nasze samopoczucie oraz zdrowie.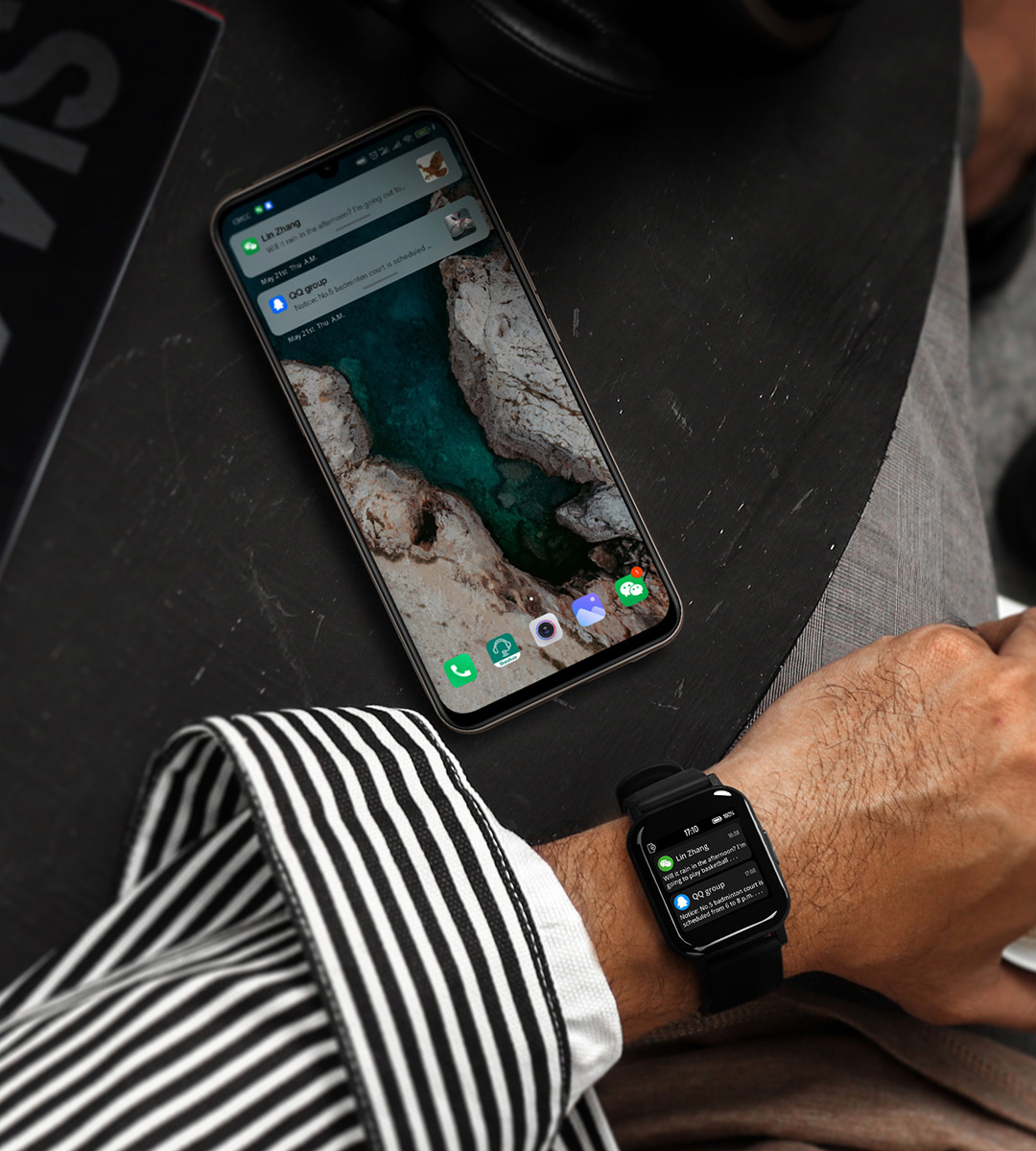 ---
Display
The device has a 1.4-inch rounded touch screen with a resolution of 320 ppi, which allows you to track the most important information such as pulse, steps, calories burned, distance travelled, time, weather and date. It is covered with 2.5D tempered glass, which surrounds its entire surface. It protects it from scratches and, thanks to its high transparency, does not impair the quality of the displayed image. Compared to the previous version, the screen has even better color saturation.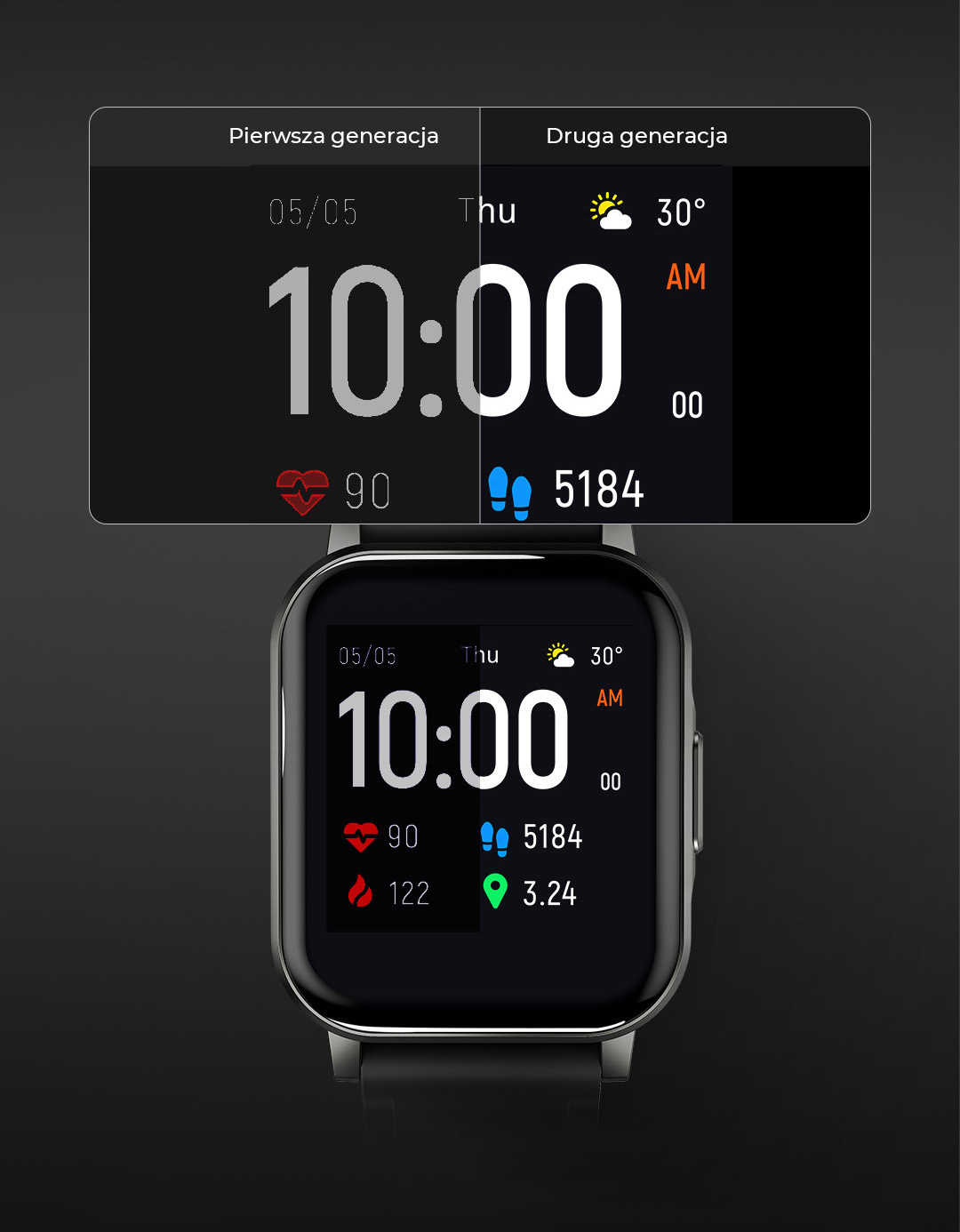 ---
Lightweight and comfortable
The watch weighs only 38 g and has a soft 20 mm wide silicone strap so it lies comfortably on your wrist and is almost imperceptible to wearing.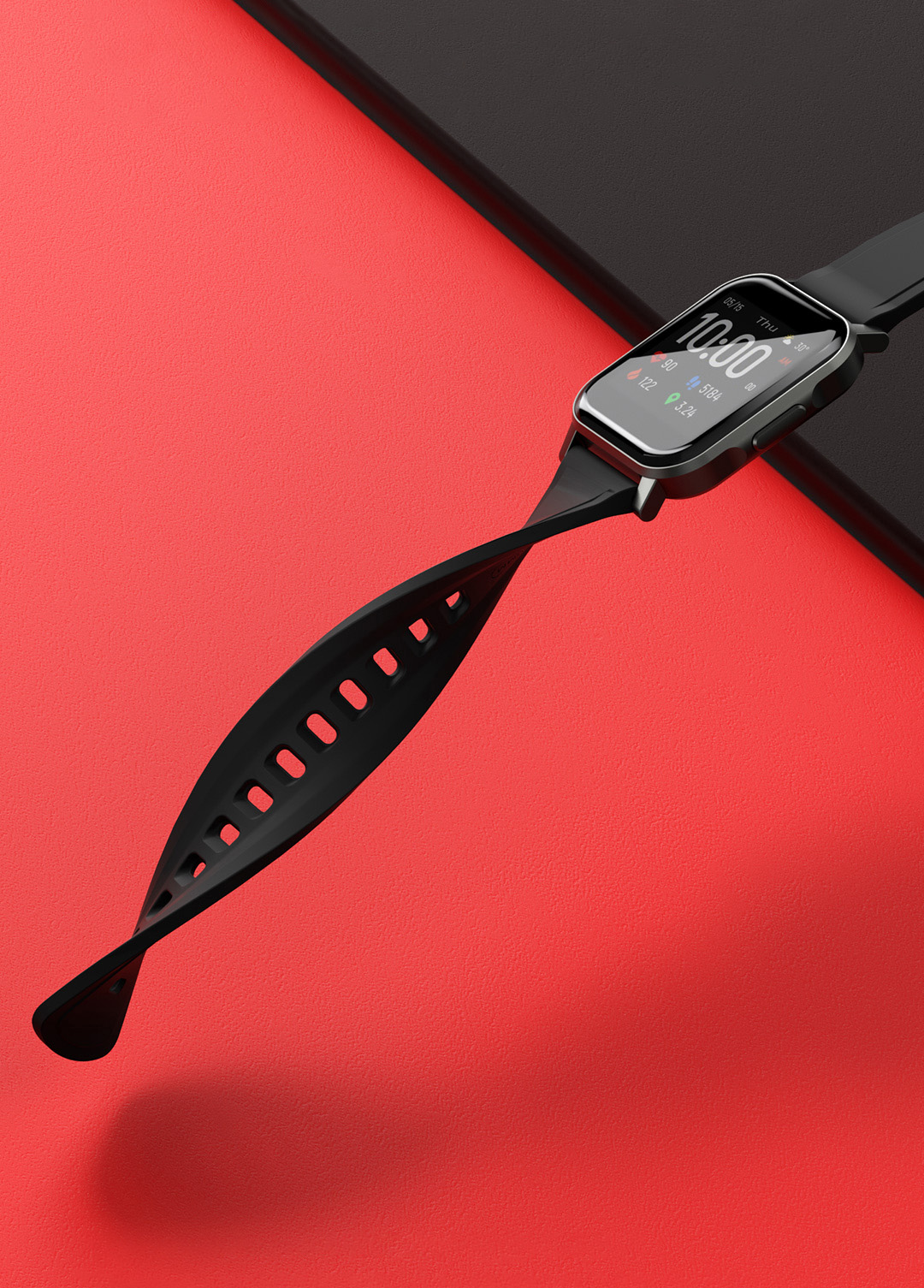 ---
Long operating time
The 260 mAh battery allows you to use the smart watch for 20 days in basic mode. If you rarely use it, it can operate on a single charge for up to 30 days.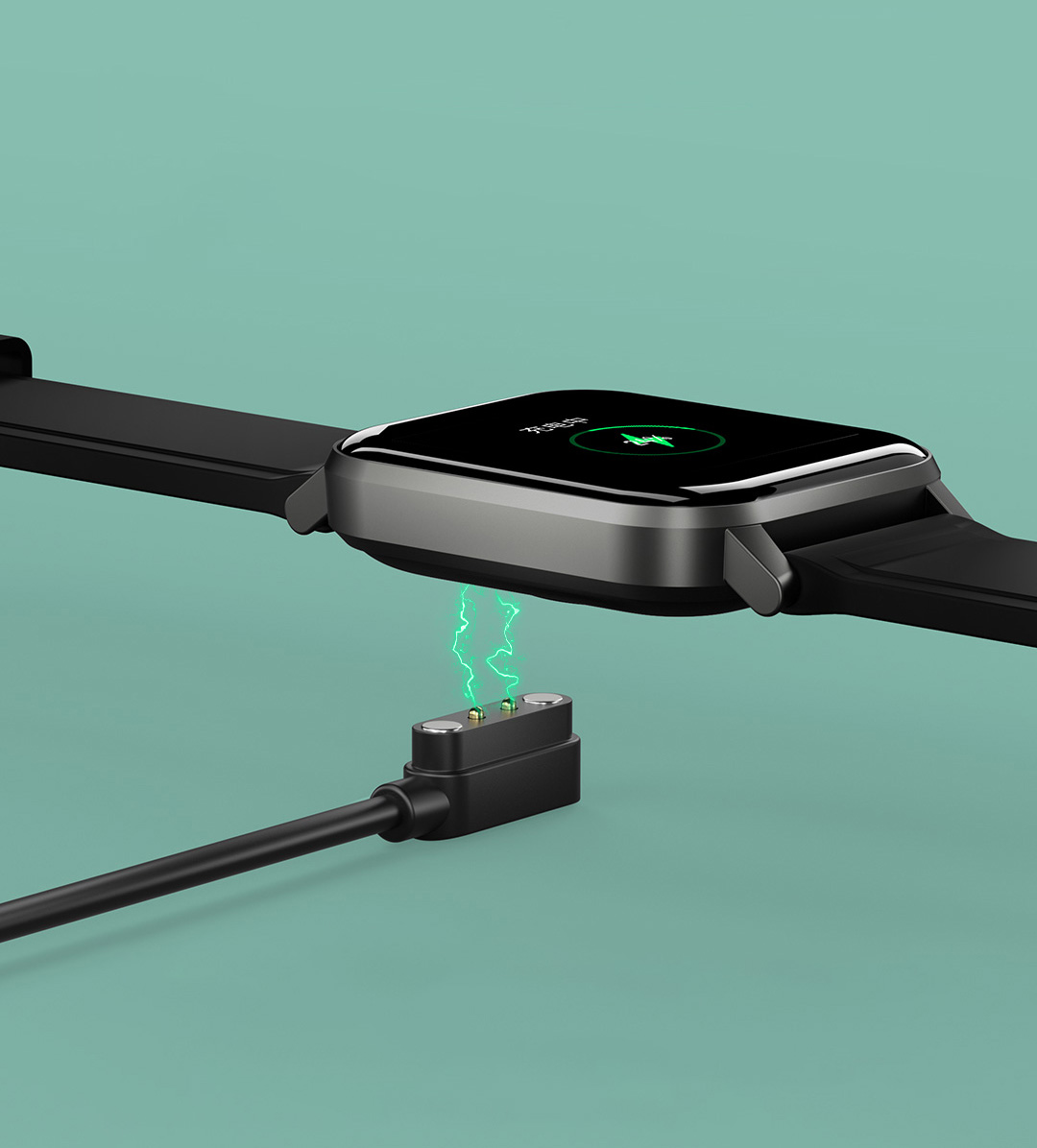 ---
Bluetooth 5.0
Compared to the 1st generation, Smart Watch 2 has Bluetooth 5.0, which provides better connection quality and lower power consumption. Bluetooth allows you to pair the device with your phone, so you can read messages and monitor calls on your watch.
---
Water resistance
The device has IP68 protection. The first digit after IP indicates the level of protection against contact with foreign bodies. The scale in this case is from 0 to 6, where zero means no protection and 6 means total protection, even against fine dust. The second digit after IP indicates the degree of protection against water. As with foreign bodies, the scale starts with 0, but in this case it ends with 9. Number 7 means that the device can be submerged in water for a short period of time so that it can be used in a pool or bath. However, we should not use the watch while diving or when the water temperature exceeds 45℃.