Clean oral hygiene with GF3
The GF3 irrigator from Dr.Bei effectively removes plaque, helps take care of the oral hygiene of braces wearers and prevents periodontal inflammation. Thanks to GF3 you will take care of your teeth and gums in a fast, simple and gentle way.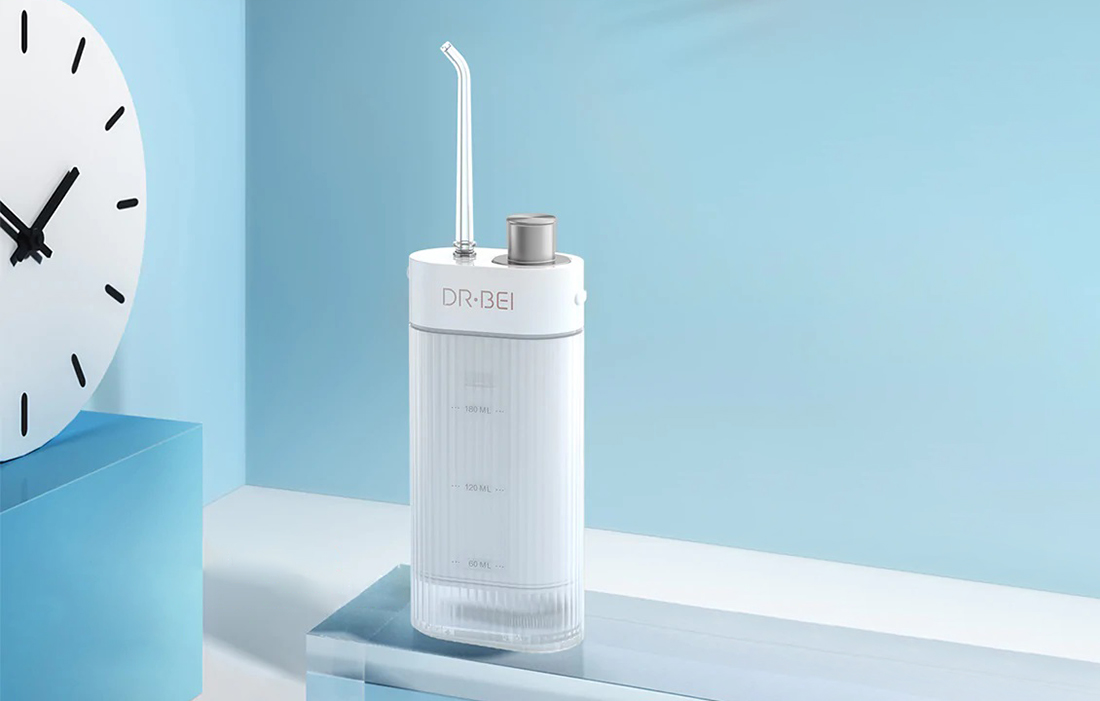 High frequency water pulse
With a frequency of 1600 pulses per minute and a 0.6 mm wide nozzle opening, the irrigator thoroughly cleans spaces that a toothbrush or dental floss cannot reach. The GF3 removes bacteria and food debris from between the teeth, keeping your gums and teeth healthy.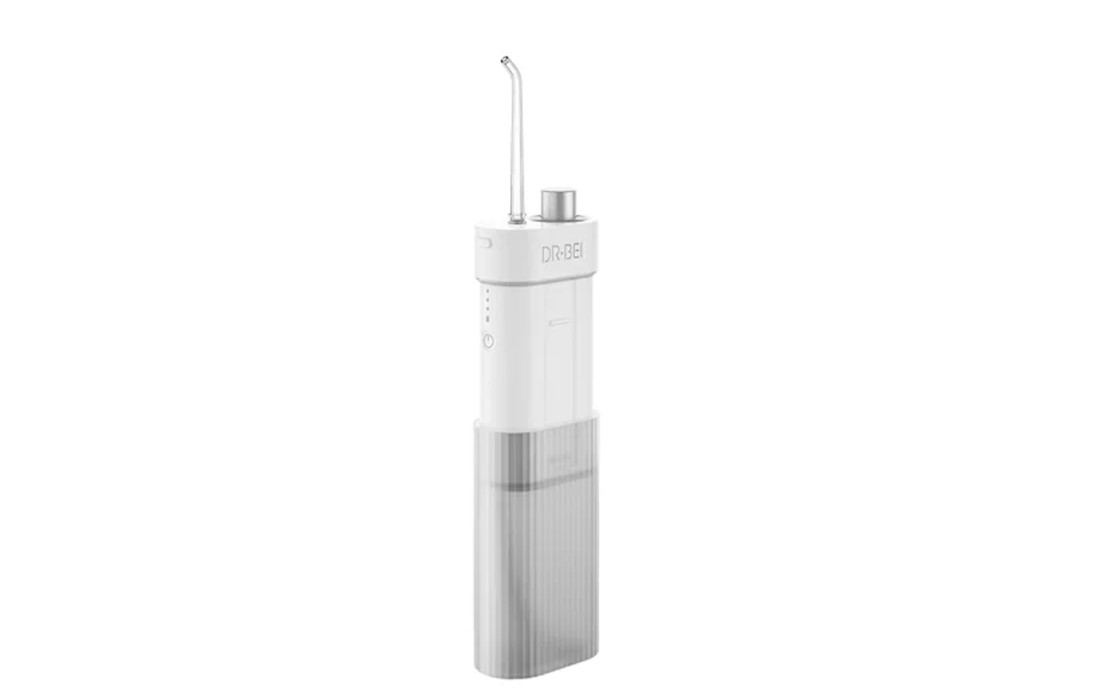 Gentle gum care
The high frequency of the water pulse massages your gums while not irritating them. This makes the product ideal even for people with gum sensitivity. GH3 helps to get rid of bad breath and take care of the health of your gums.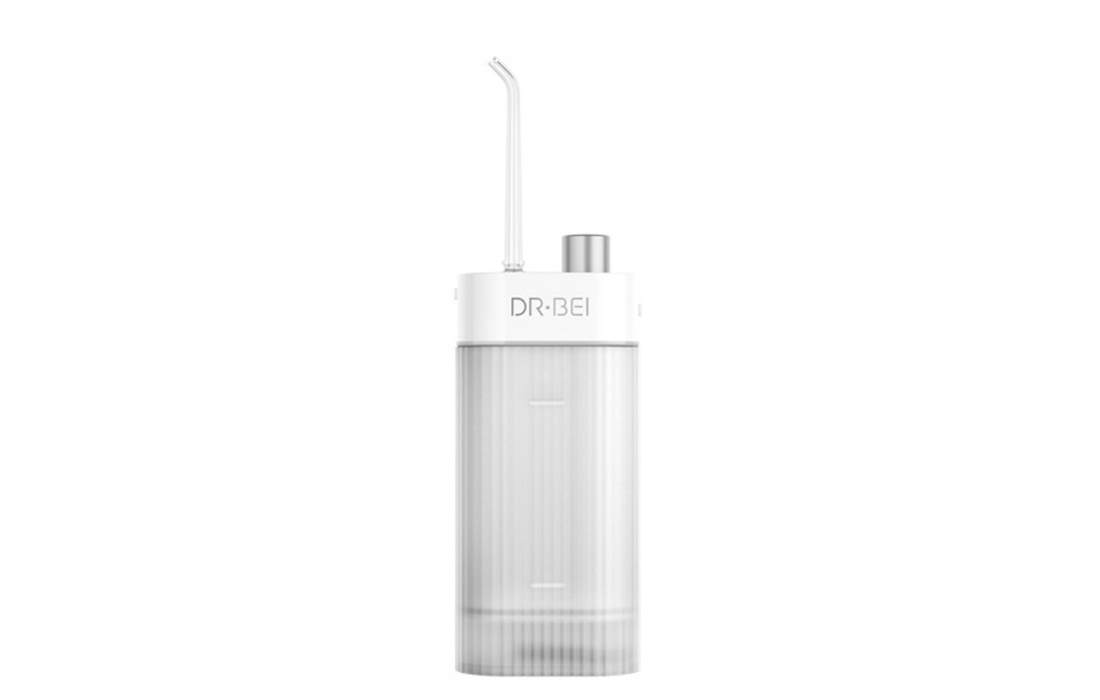 Water pressure adjustment
GF3 offers 3 modes, so everyone can choose the right one for them based on their tooth and gum sensitivity. Normal mode thoroughly cleans the interdental spaces. Gentle mode is suitable for sensitive teeth and gums. While the pulse mode massages your gums. It is also suitable for sensitive gums because the gentle pulsations do not irritate them.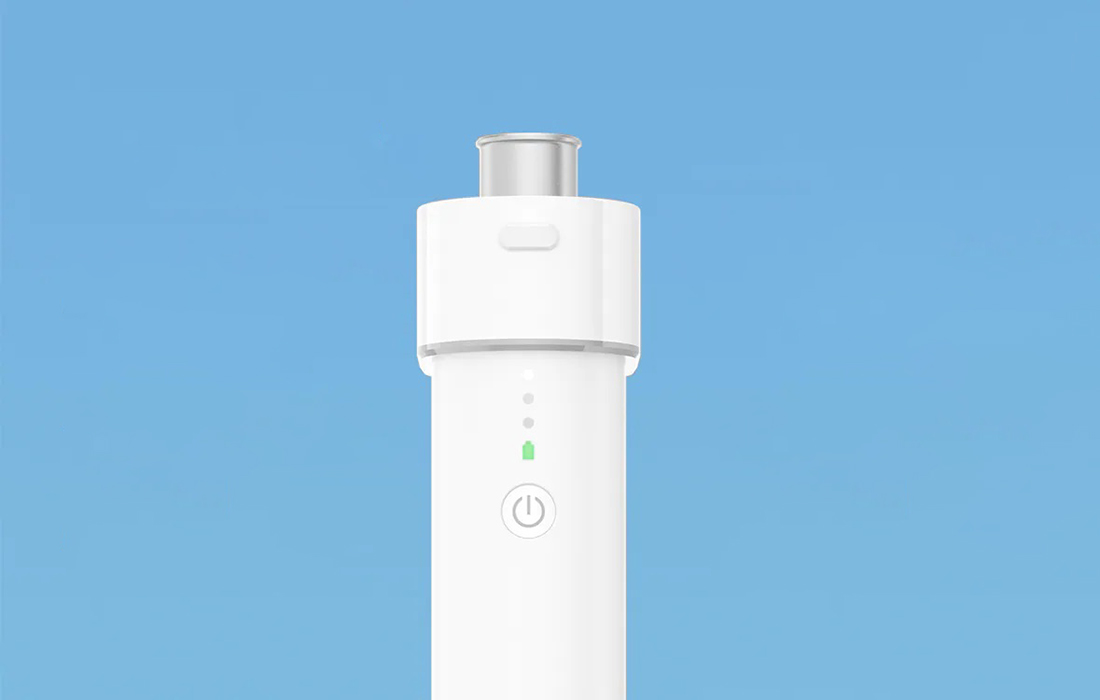 Suitable for braces wearers
The irrigator is suitable for people who have not only braces, but also bridges, crowns, etc. Bacteria and food debris that damage teeth and gums are difficult to remove with a toothbrush, so an irrigator will help you clean the spaces between teeth and gum pockets quickly and easily. You can use the GF3 as often as you like.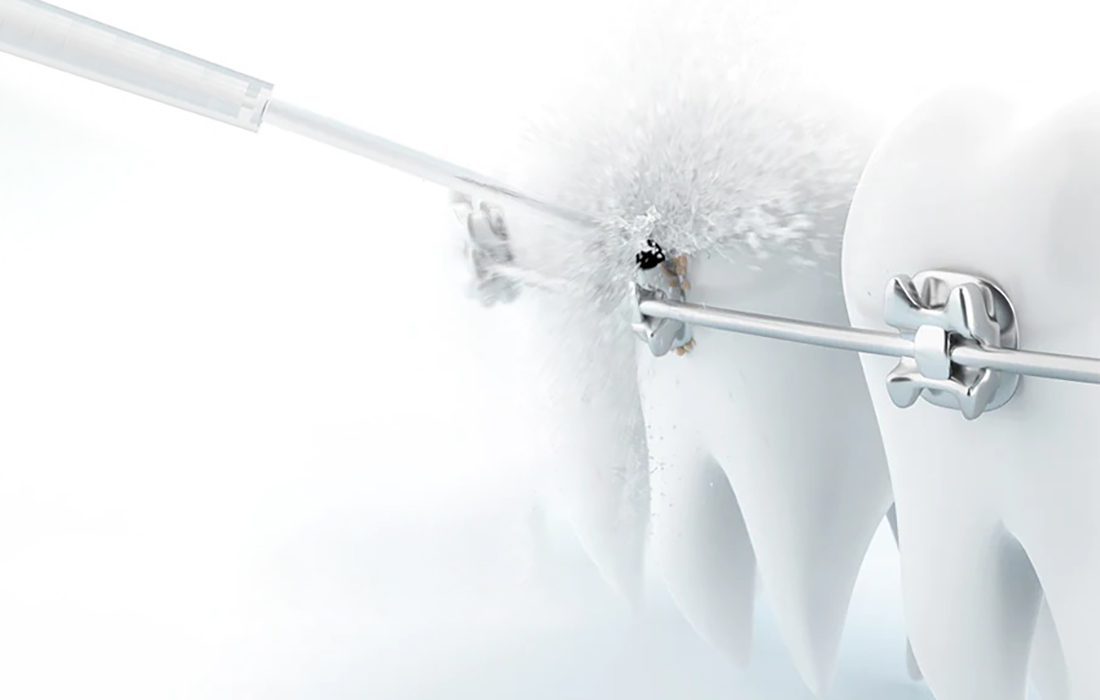 Use with mouthwash
Instead of water, you can pour mouthwash into the reservoir to provide an extra layer of protection for your teeth and gums.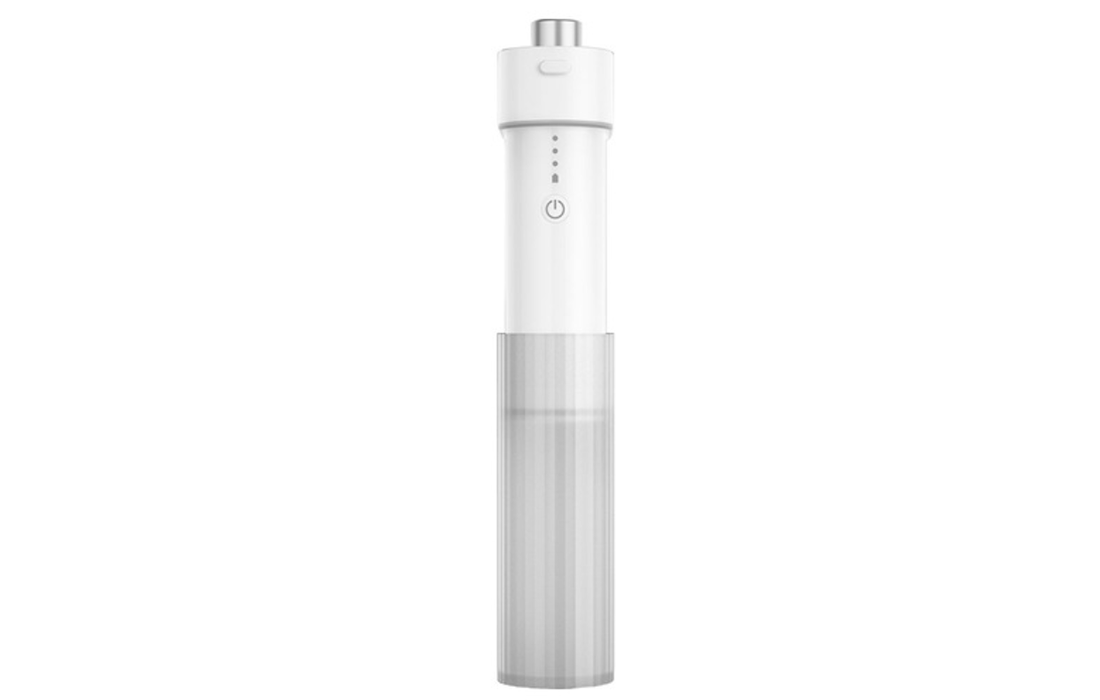 Compact size
The great power of the irrigator has been enclosed in a small case, so you can easily tuck the device into your makeup bag and store it in the bathroom or take it on the go. In addition, the set comes with a case, which makes it easy to store and helps to keep the device clean. With GH3, you can take care of proper oral hygiene wherever you are.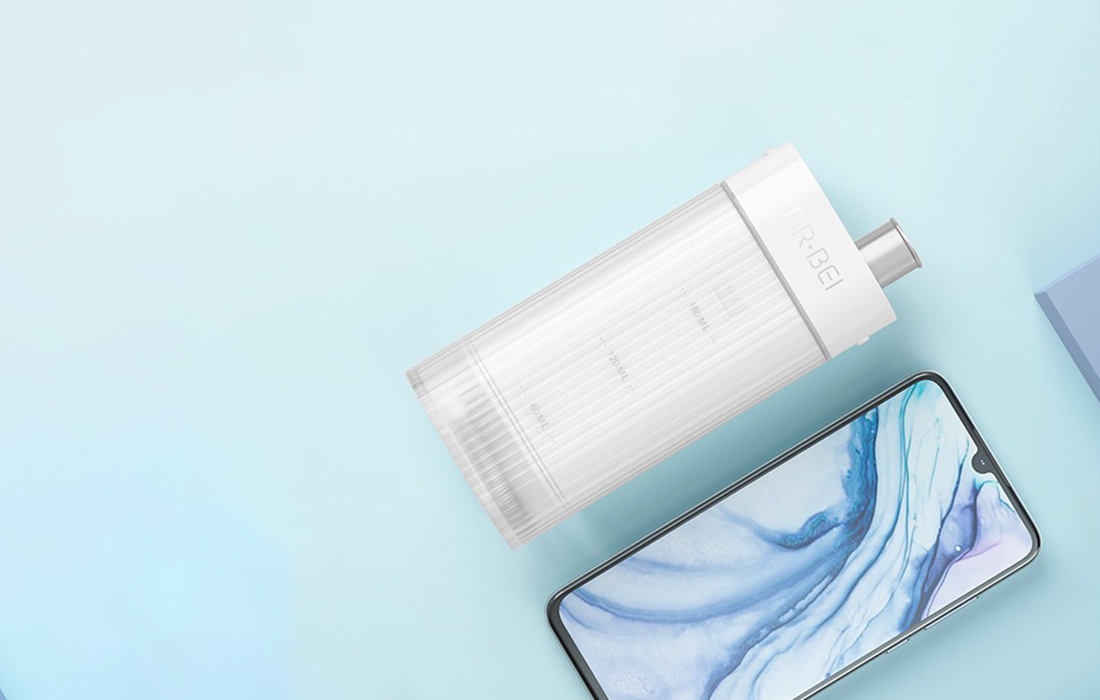 Constructed with hidden nozzle
The water tank inlet and the dust-proof nozzle storage chamber are connected so that dirt cannot enter the nozzle. This makes it easy to use on a daily basis and prevents dust from getting inside. A two-layer filter is placed in the inner nozzle, which effectively removes impurities from the water. Moreover, the nozzle rotates by 360°, making it easy to clean hard-to-reach places. In addition, the product is waterproof so you can use it safely.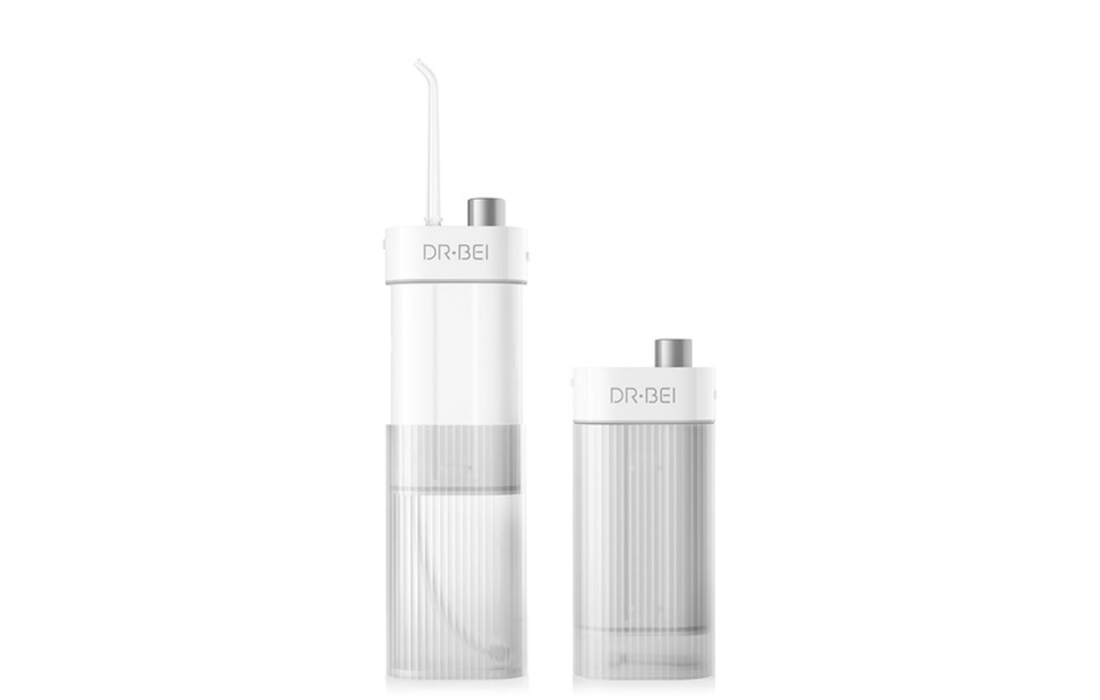 USB charging
The device has a powerful 2000 mAh battery, which allows for up to 30 days of use on a single charge, with daily use of 2-3 minutes. This means you don't have to worry about the battery draining suddenly. You can charge the GF3 with a powerbank, USB charger or even your laptop. Additionally, a USB cable is included.