Yeedi k700
The remote-controlled cleaning robot, which combines vacuuming and mopping functions, will become a useful assistant for everyday cleaning. The large dust and water containers and hassle-free return to the docking station make it very comfortable to use, and as a result, daily chores become less burdensome.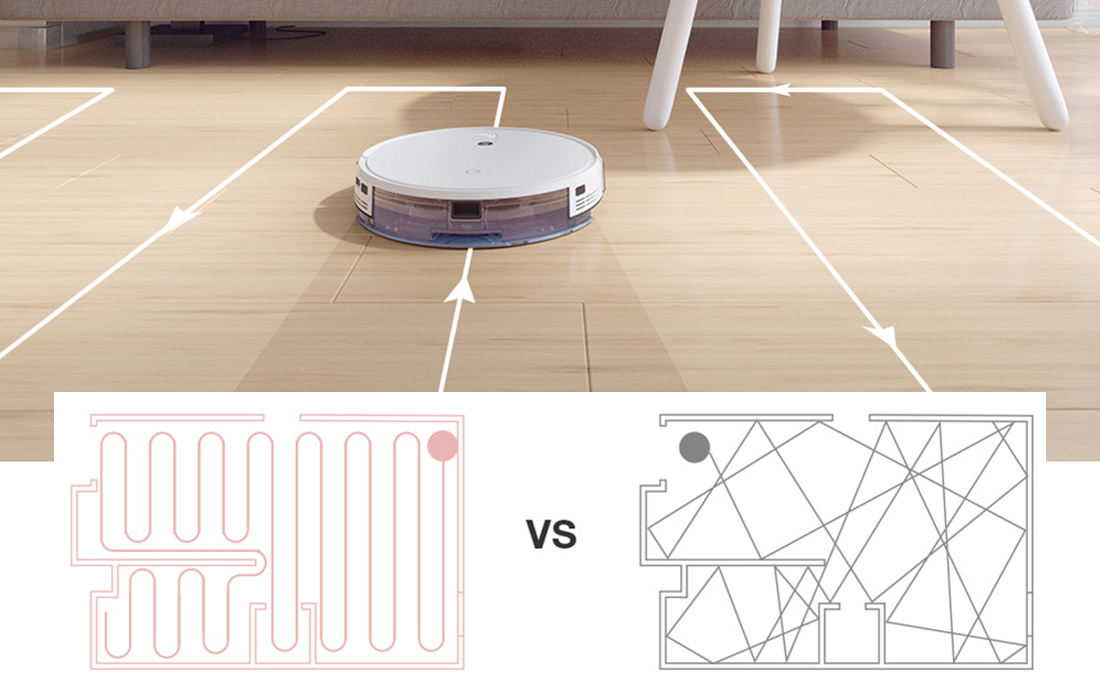 Intelligent navigation with technology
Camera mapping allows the cleaning robot to scan its surroundings and plan its path to clean the entire surface of your home to avoid missed areas and care for cleanliness even more efficiently.
Intelligent sterilization system
The 300ml tank combined with disinfection ensures effective sterilization. Three-layer air filtration effectively blocks up to 99% of allergens, pollen and fine dirt particles.
More smart features
The tempered glass cover combines aesthetics and scratch resistance. The sensor monitors in real time, identifies obstacles, avoids collisions with furniture, automatically recognizes the route and prevents the robot from falling down stairs, for example.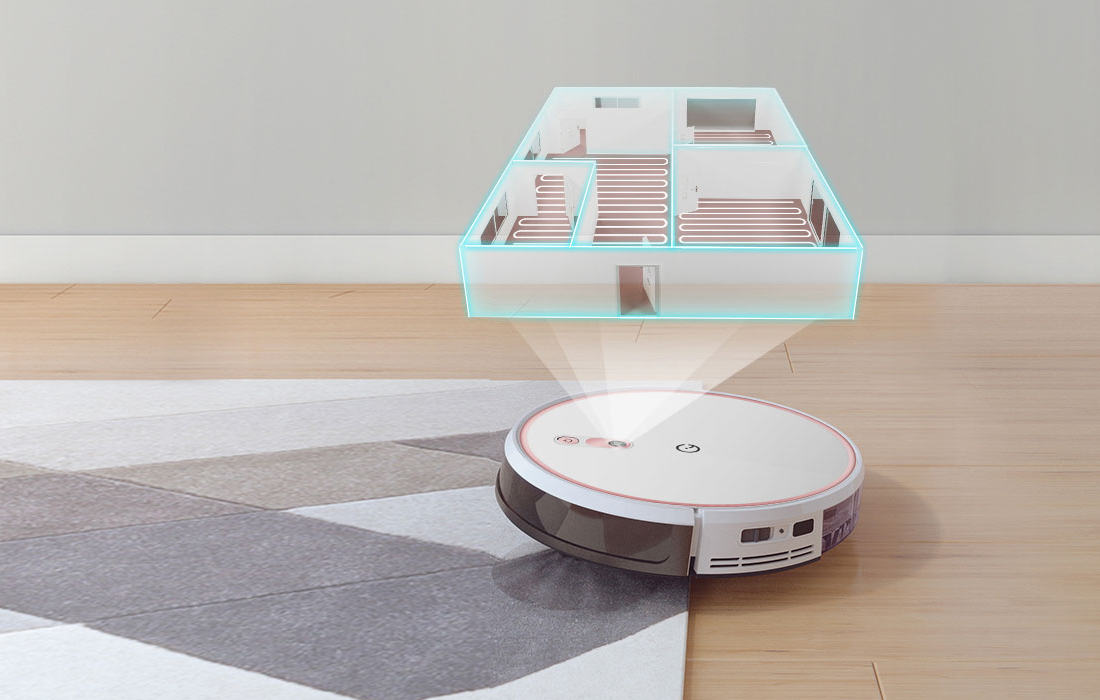 V-shaped main brush
The main brush can reach deep into the crevices of the floor to remove dirt in them and pick up pet hair, using the 2000Pa suction power to provide you with even more cleanliness.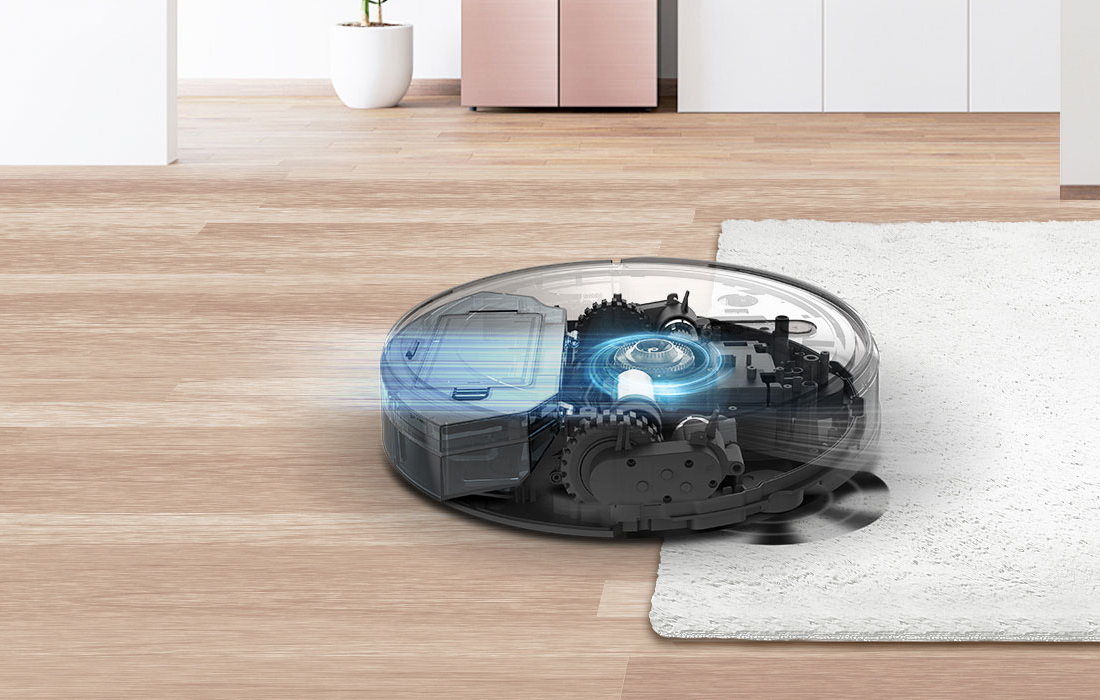 Intelligent mopping system
Electrically controlled tank, combined with disinfectant, effectively sterilizes. The mopping function can start and stop automatically, so that the floor dries immediately after mopping, which prevents slipping.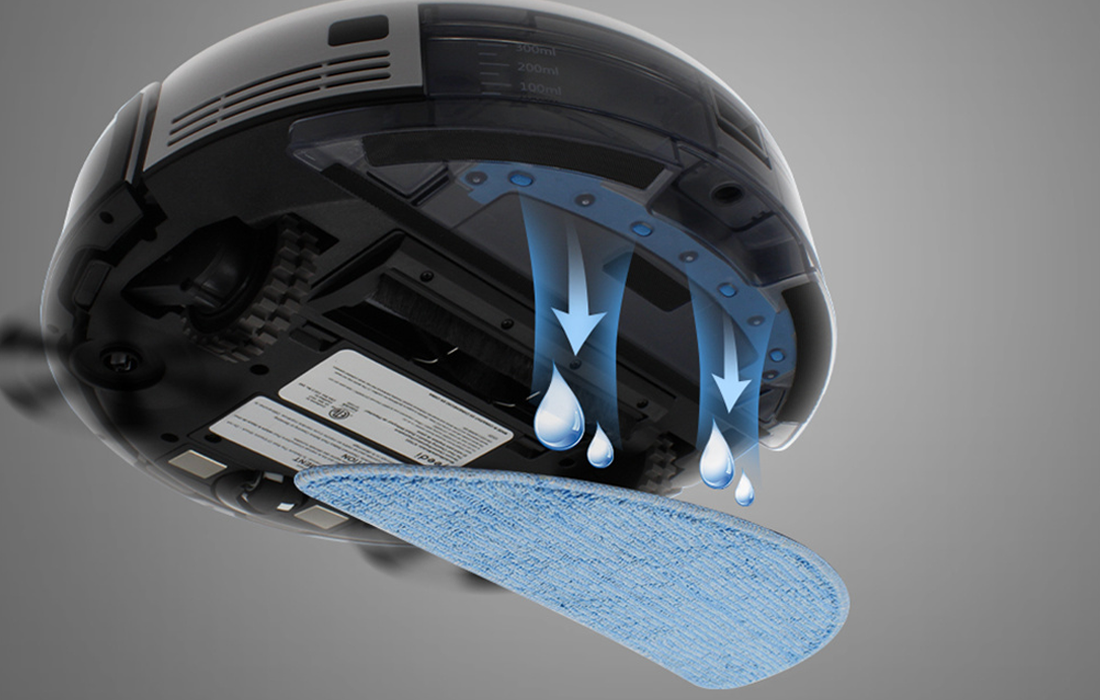 Small body, large dust container
The extra large 600ml dust container only needs to be cleaned once a week, eliminating problems. The small size of the unit makes it easy to clean under furniture.
High performance filter
The triple filter system captures up to 99% of dust mites and allergens. It will let you forget about annoying sneezing or itching.
Smartly overcomes obstacles
Maximum overcoming height is 1.6cm, which is enough to cross the threshold and move around the house freely without manual assistance.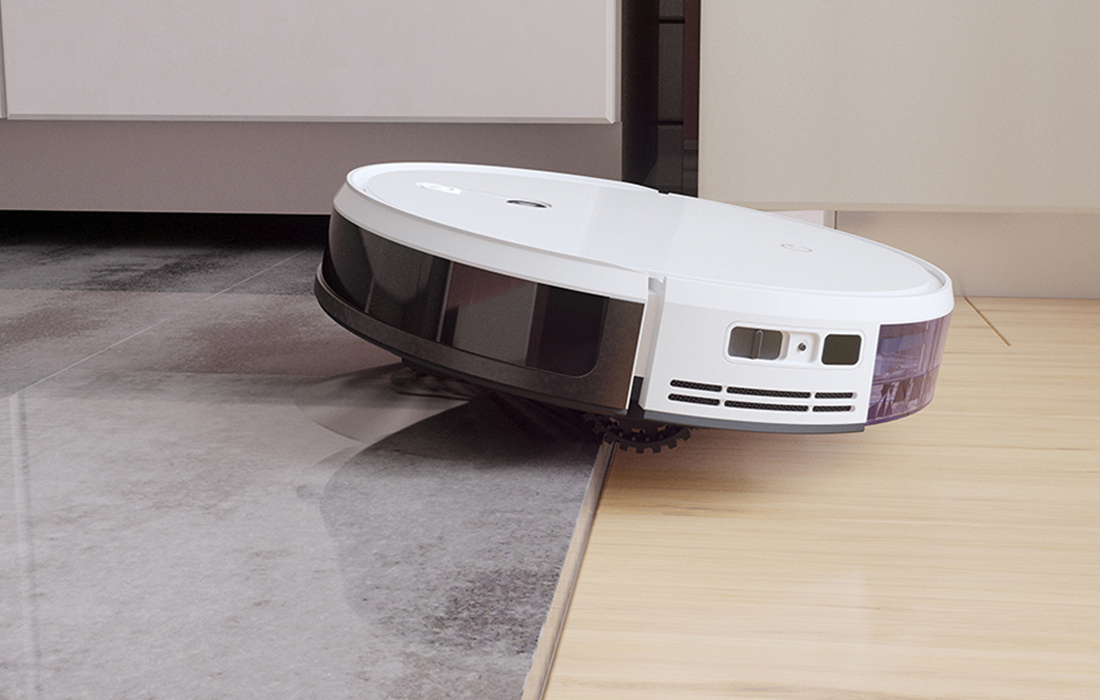 Safety at all times
The infrared sensor monitors the environment in real time to identify obstacles and avoid collisions with furniture. The look-down sensor automatically identifies stairs and prevents the robot from falling.
Automatic loading
.
You don't have to worry about the robot not finishing its work due to lack of power. Yeedi K700 automatically returns to the charging station when the cleaning cycle is complete or when the battery is running low.